TuneVoyage is a web based application and catalog, that combines two powerful marketing tools to help musicians, bands, labels and other content creators organically grow their fan base on various social networks by trading free downloads for social engagement and new followers (via download gates), convert more fans to streams and downloads by redirecting them to their favorite store or streaming service via smart links and keep track on the growth. This script is meant to be used by one band, label or artist to create a catalog of download gates and smart links for their own music and does not support user registrations.
Demo: https://bit.ly/3MllbLu
Build With Popular Frameworks
TuneVoyage's back-end is built with the popular PHP framework Codeigniter 3 and uses HTML 5 / CSS 3 / jQuery, Bootstrap 3 and Smarty for the front-end.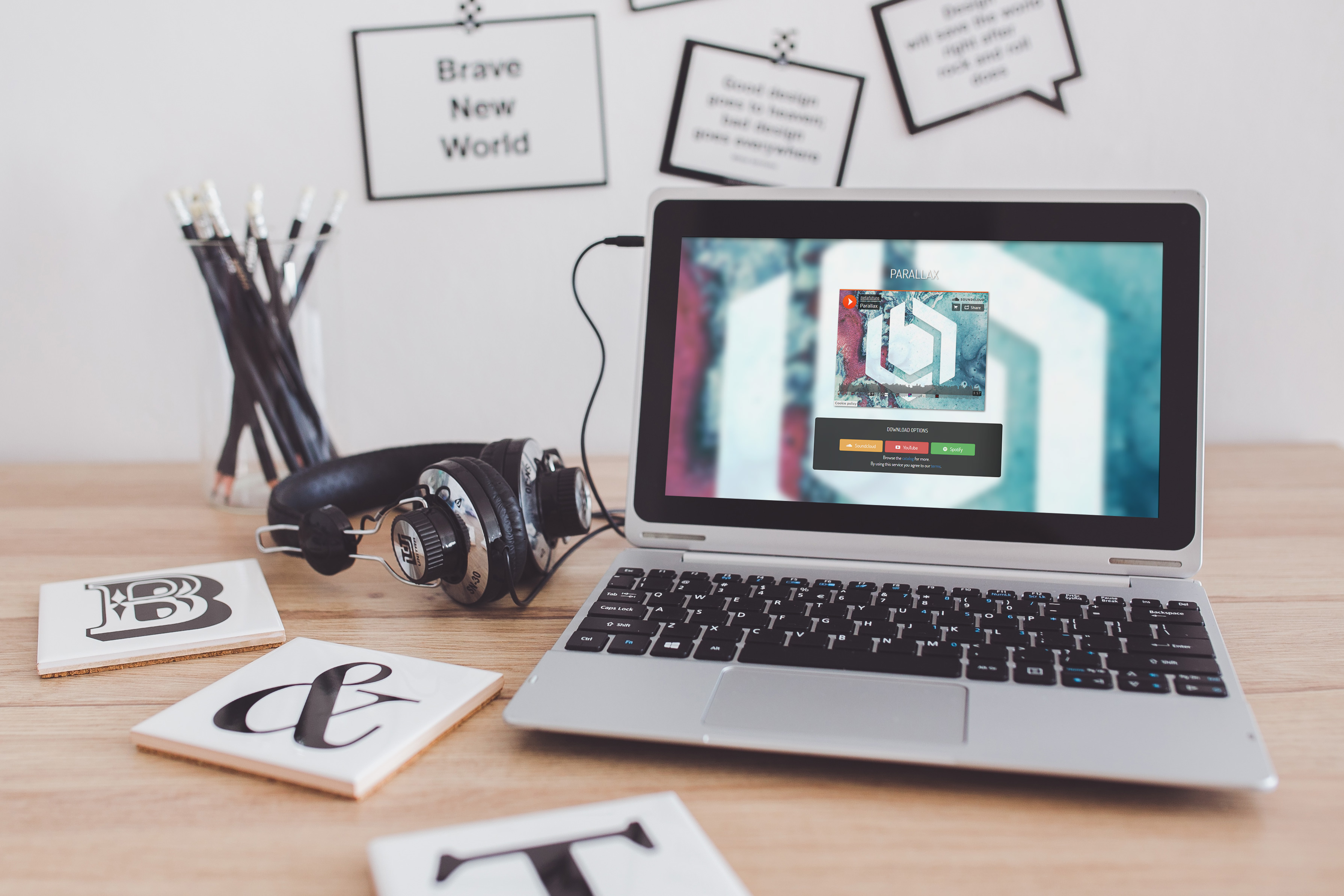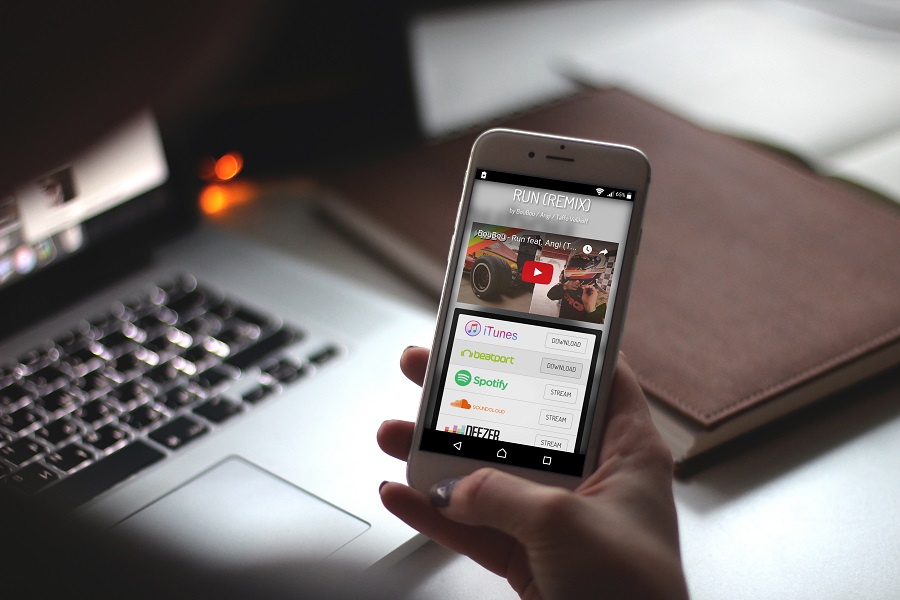 Key Features
• Download Gates (Follow to Download)
Ask your listeners to follow you or like content in order to unlock a download.
• Smart Links
Beautiful landing pages for your commercial releases with all the links to streaming services and shops they are available in.
• Combined Pages (Bridges)
Combine a download gate with a smart link. Let your fans decide if they want to stream, buy or follow you to download.
• Detailed Statistics
Keep track of the downloads, link clicks, preferred shops, top locations, downloaders and much, much more!
• Limit Downloads
Choose the number of free downloads you want to give away. The gate will lock once the download limit is reached.
• Responsive
TuneVoyage looks great on any device, any resolution!
• Music Catalog
TuneVoyage generates automatically a beautiful catalog with all of your gates and smart links, that encourages your visitors to browse trough more of your music.
• Categories / Genres
Setup your own categories and genres, let visitors filter your music by them and find what they want faster.
• Be Unique
Many customization options. Upload your own background or use the cover of the release as one, upload your own logo, custom browser title…
• SEO Friendly
Custom SEO friendly permalinks, facebook open graph tags.
• API
Are you a skilled developer? API methods are available + easy to understand documentation and examples.
• Easy To Use
Easy to use admin side, detailed documentation and installation guide.
Supported Platforms
You can easily customize the social unlock options and let your fans support you in the following ways before they get their free download:
• SoundCloud: Follow up to 3 artists; favorite/repost up to 5 tracks.
• YouTube: Subscribe to up to 4 channels, like up to 4 videos, comment a video.
• Spotify: Follow up to 3 artist (main profile can be user), add/favorite up to 5 songs, follow up to 2 playlist
• Deezer: Follow up to 2 artists; favorite up to 2 songs.
• Mixcloud: Follow up to 2 profiles; repost, like or like and repost a mix/radio show.


For smart links you can add links to these stores and services by default: Apple Music, iTunes, Beatport, Spotify, YouTube, SoundCloud, Audiomack, Traxsource, Tidal, Deezer, Amazon, Napster, Google Play, Bandcamp, CdBaby and Juno Download or you can add your own stores from the new "stores" module.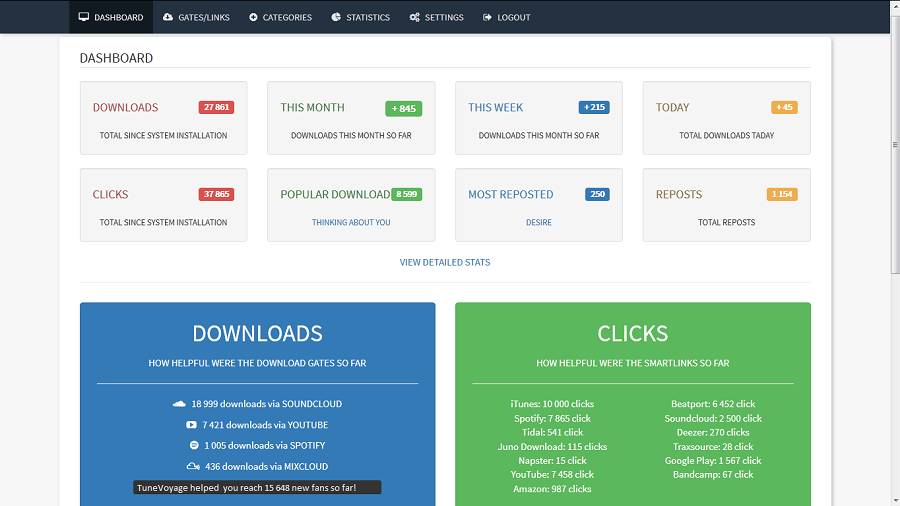 Statistics
⦁ See how your downloads are helping you grow on the different social networks.
⦁ Keep track of the downloads, see where your content was downloaded from and using what platforms.
⦁ Filter the statistics to only show downloads via a given network.
⦁ Check download statistics based on a time period, that you select.
⦁ See what's your most popular song/item.
⦁ See what social networks are most preferred by your fans.
⦁ Keep track of the downloads for the current week, month and day.
⦁ Keep track on what stores get most link clicks.
⦁ See where your clicks are coming from (country/city)
⦁ Keep track of the total reposts, made by your fans and see who is the top reposter.
⦁ TuneVoyage will let you know how many new fans you have reached thanks to your free downloads.
⦁ and even more …