Smart Slider – Next generation visual editor to create responsive, animated Sliders and Blocks. Start with a blank Slider or choose from a variety of beautiful samples. 100+ pre-made slides with super easy one click installation.
Demo: https://bit.ly/42SrBa5
Discover the best WordPress slider plugin that gives you the freedom to design your web presence exactly the way you want.

Overview
Show More

Editor
Show More

Templates
Show More

Testimonials
Show More
Slide 1
OVERVIEW
One Plugin, Many Superpowers
Turn your ideas into incredible digital experiences. The most powerful design toolbox to create your next slider, block, page and carousel.
Bring Your Ideas to Life
Our editor lets you design with simple drag'n'drop and manipulate your website visually. Build, customize and animate in one place.
Slide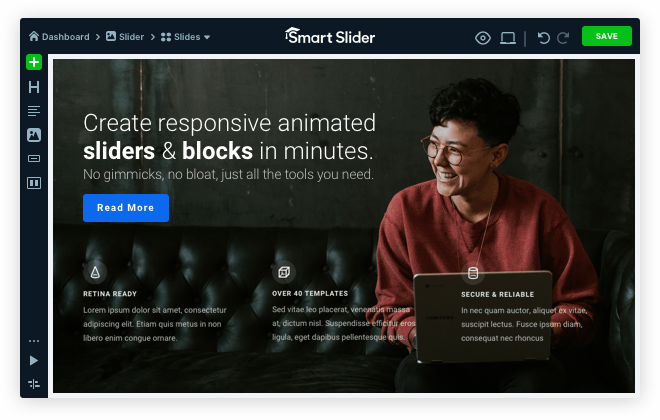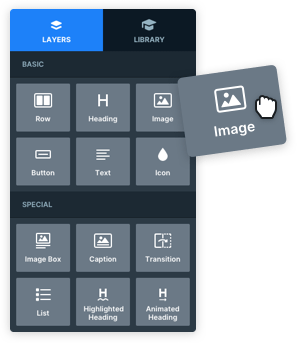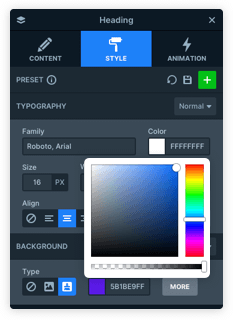 Find a Layer for Every Need
Take advantage of the many layers that help you build any layout with simple drag'n'drop.
Customize with Ease
Intuitive visual styling, that deliver a more user friendly design without compromise.
Breathe Life into Your Website
Add a range of eye catching animations and effects and use the timeline to perfect timing.
Inspiring Slider Templates
One size doesn't fit all. That's why our huge library of 180+ customizable templates has everything you need to make projects that suit your website.
Slide 1