Awesome support, great features, awesome user interface, easy to build and customize. The best selling Android quiz app on Codecanyon.
Demo: http://bit.ly/3El7zdN
Math's Quiz
Supports symbols that are used when creating Math with LaTeX type quiz!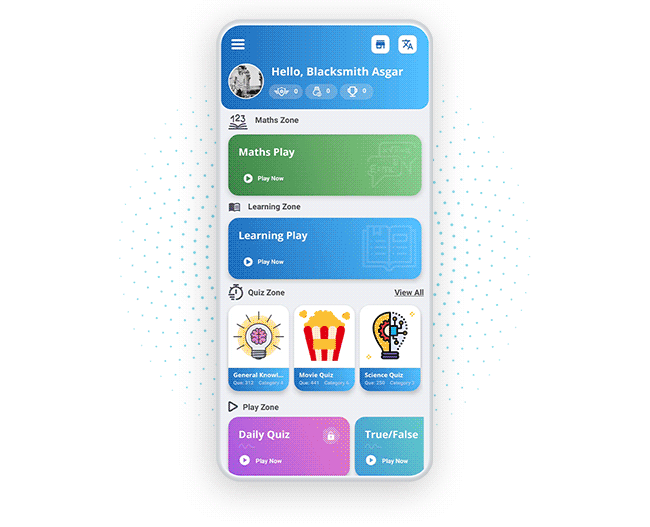 Learning Zone
A fun way to Learn – Read a Comprehensive study and answer all questions based on Comprehension.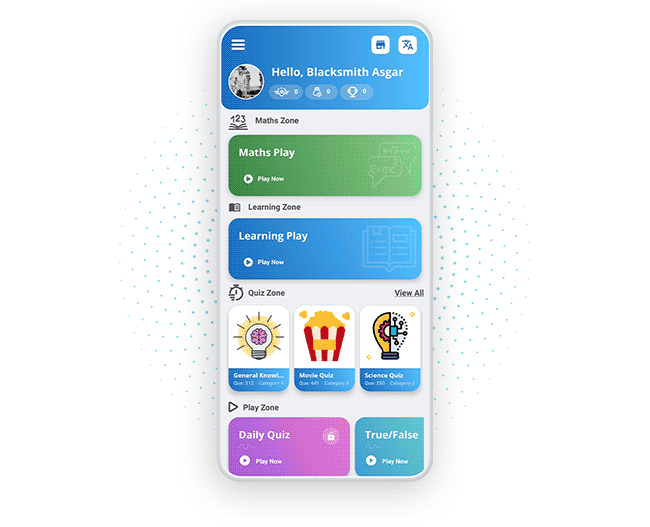 Quiz Zone
You'll get access to all Quiz Zone filters by Category/Subcategory and Level-wise Questions.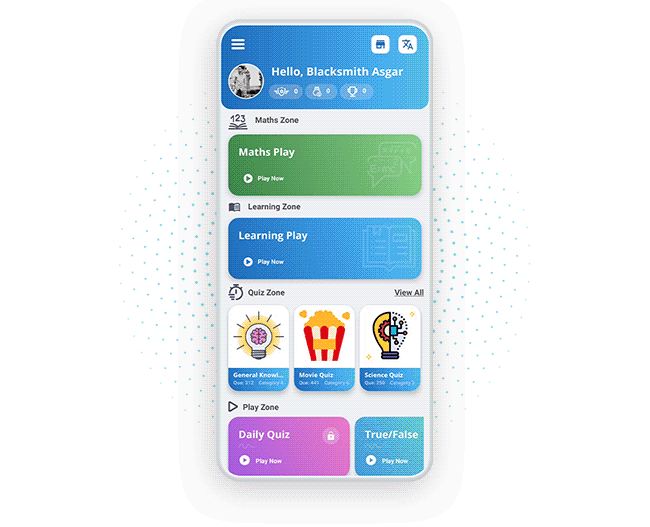 Group Battle
Battle Zone
Group battle can be played with friends by creating and sharing room code.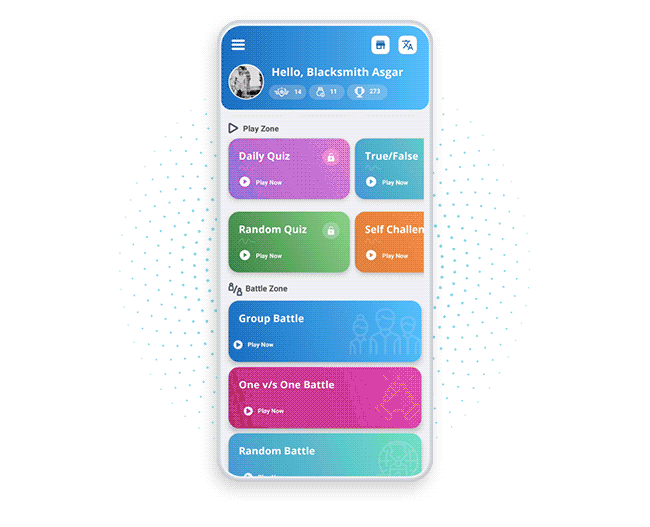 1 Vs 1 Battle
Battle Zone
1 vs 1 battle will give a chance to challenge online players for Battle.
Random Battle
Battle Zone
It will allow to challenge any online user for a Quiz battle.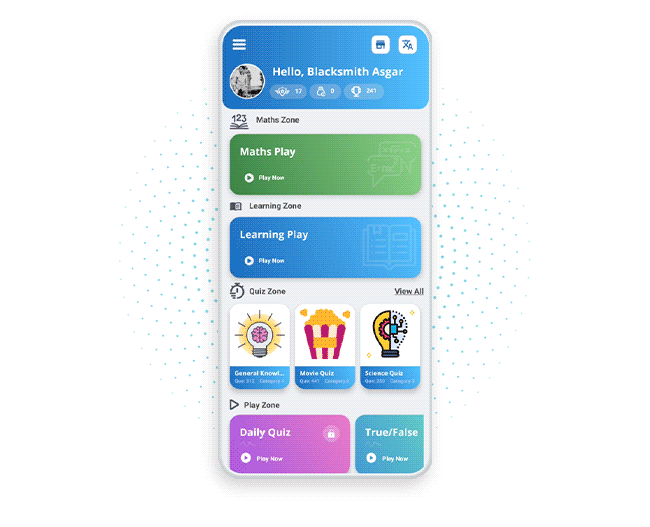 Contest Play
Quiz Contest is the most powerful tool to win lucrative prices via knowledge.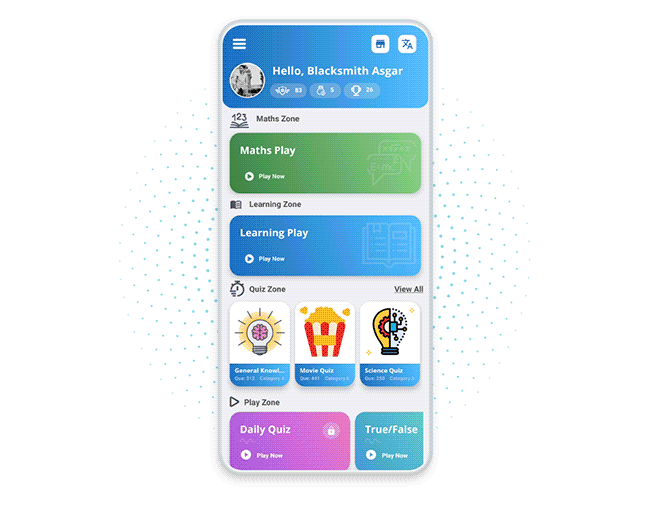 Daily Quiz
Play Zone
It will help you to get more engaged with customers on daily basis.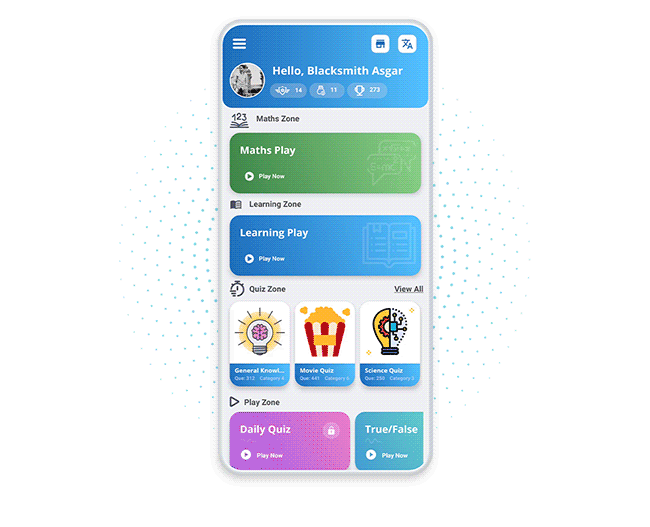 True | False
Play Zone
True / False Questions Format to provide a way to test knowledge and inspire critical thinking without the effort quickly.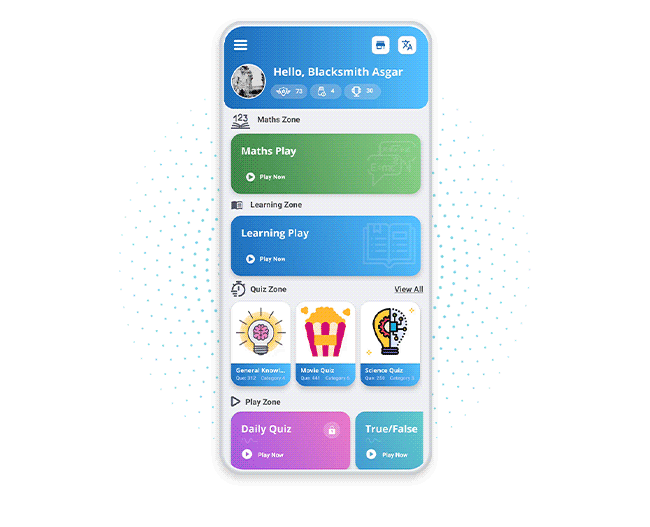 Random Quiz
Play Zone
Random mode of quiz it be will get random questions from all categories/database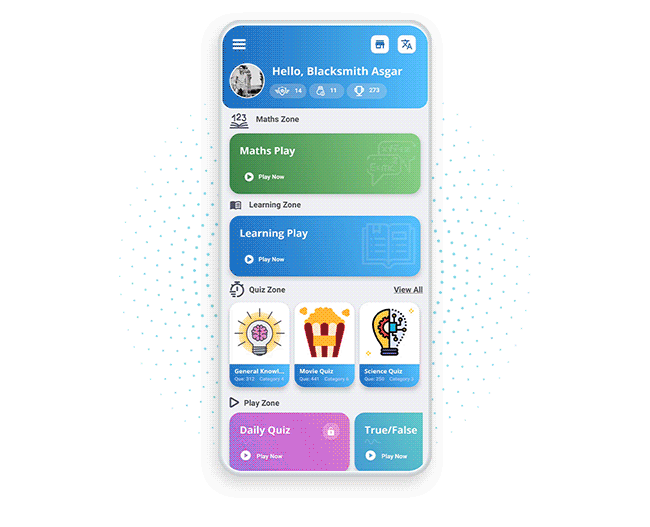 Self Challenge Quiz
Play Zone
You will get a chance to challenge yourself by setting your ownCategoriesSubcategoriesNo of QuestionsTimer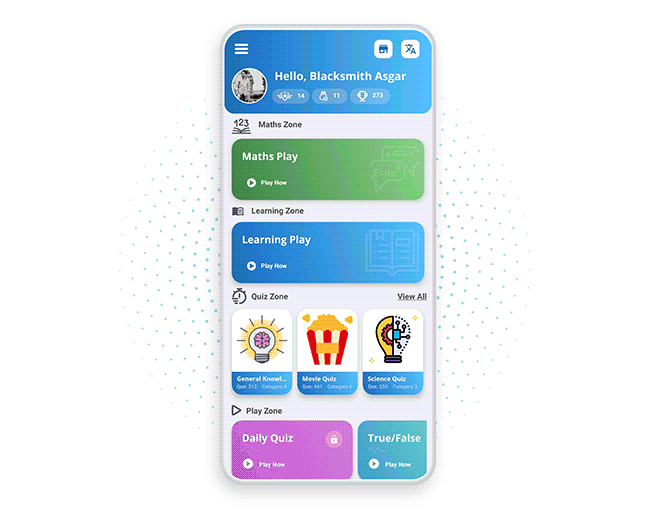 Practice Quiz
Play Zone
Practice mode helps new players to familiarize themselves with the game before fully getting into it.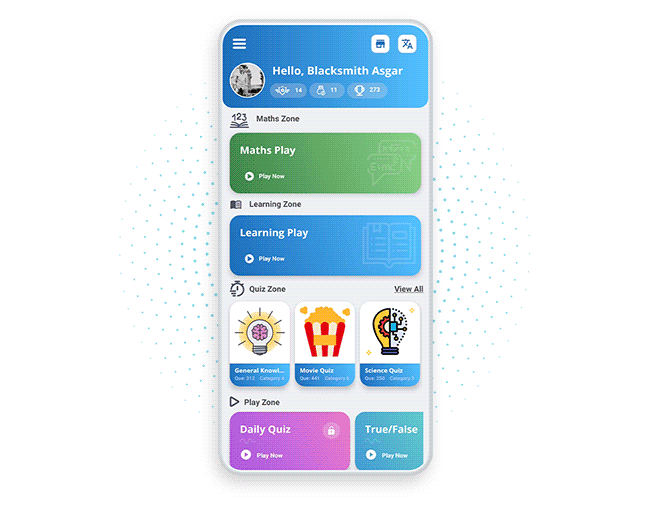 In-App Purchase
Coin Store
Beneficial for both, users can get bulk coins & developers will get profit despite giving the basic app itself away for free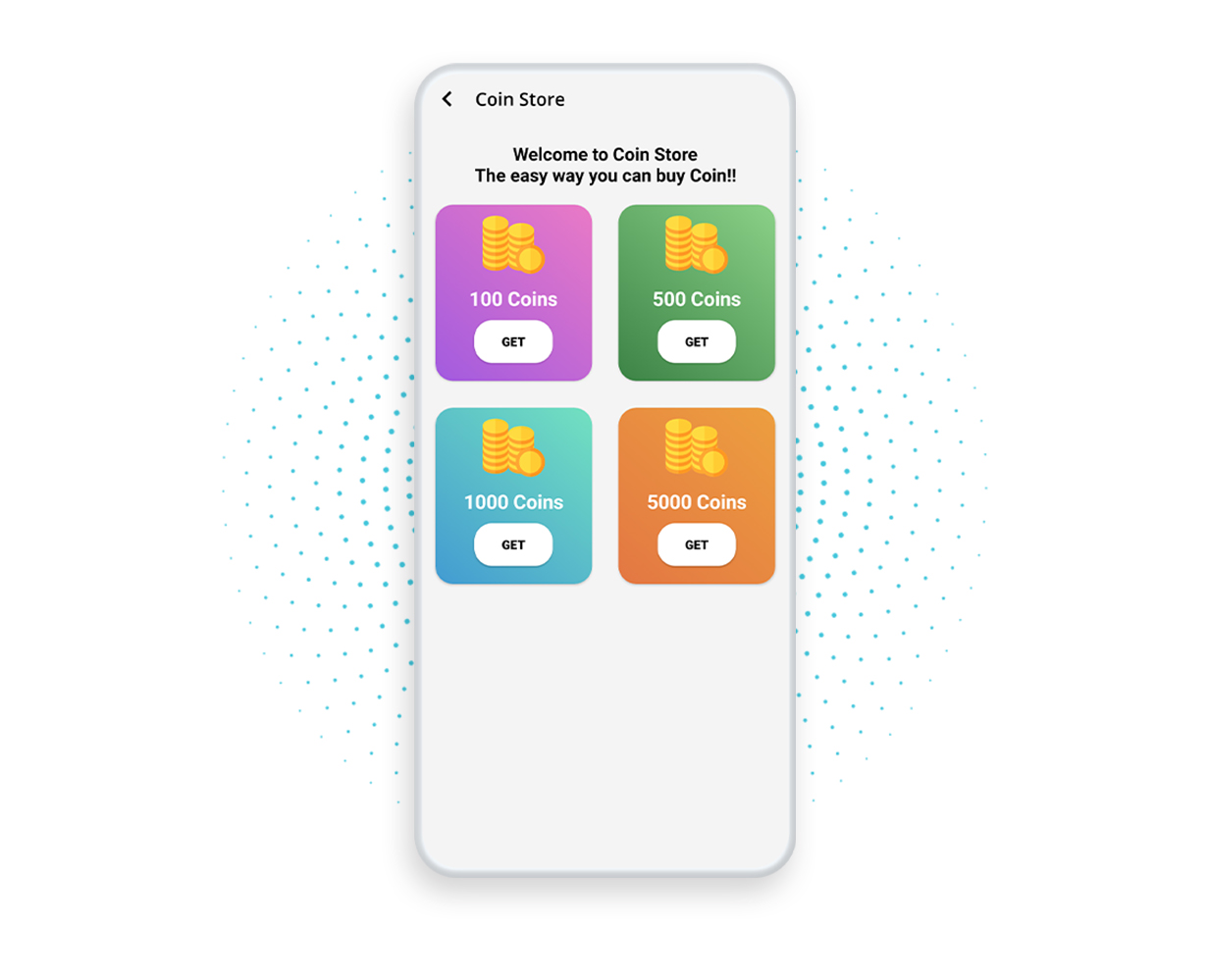 User Statistics
Rank, Coins, Score, Attended Questions, Correct Answers, Incorrect Answers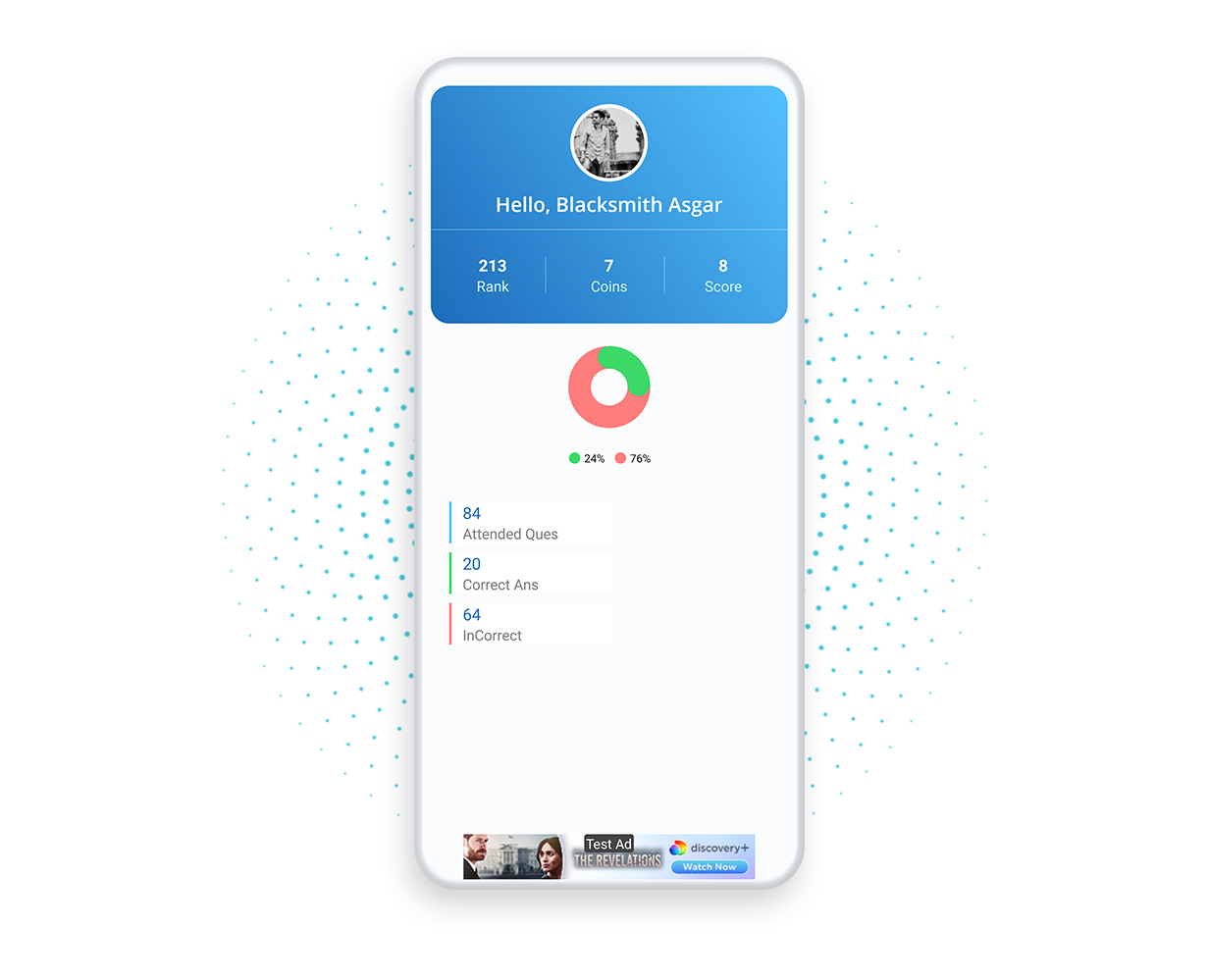 Custom Leaderboard
Custom Leaderboard filter by Daily Monthly & All (Yearly)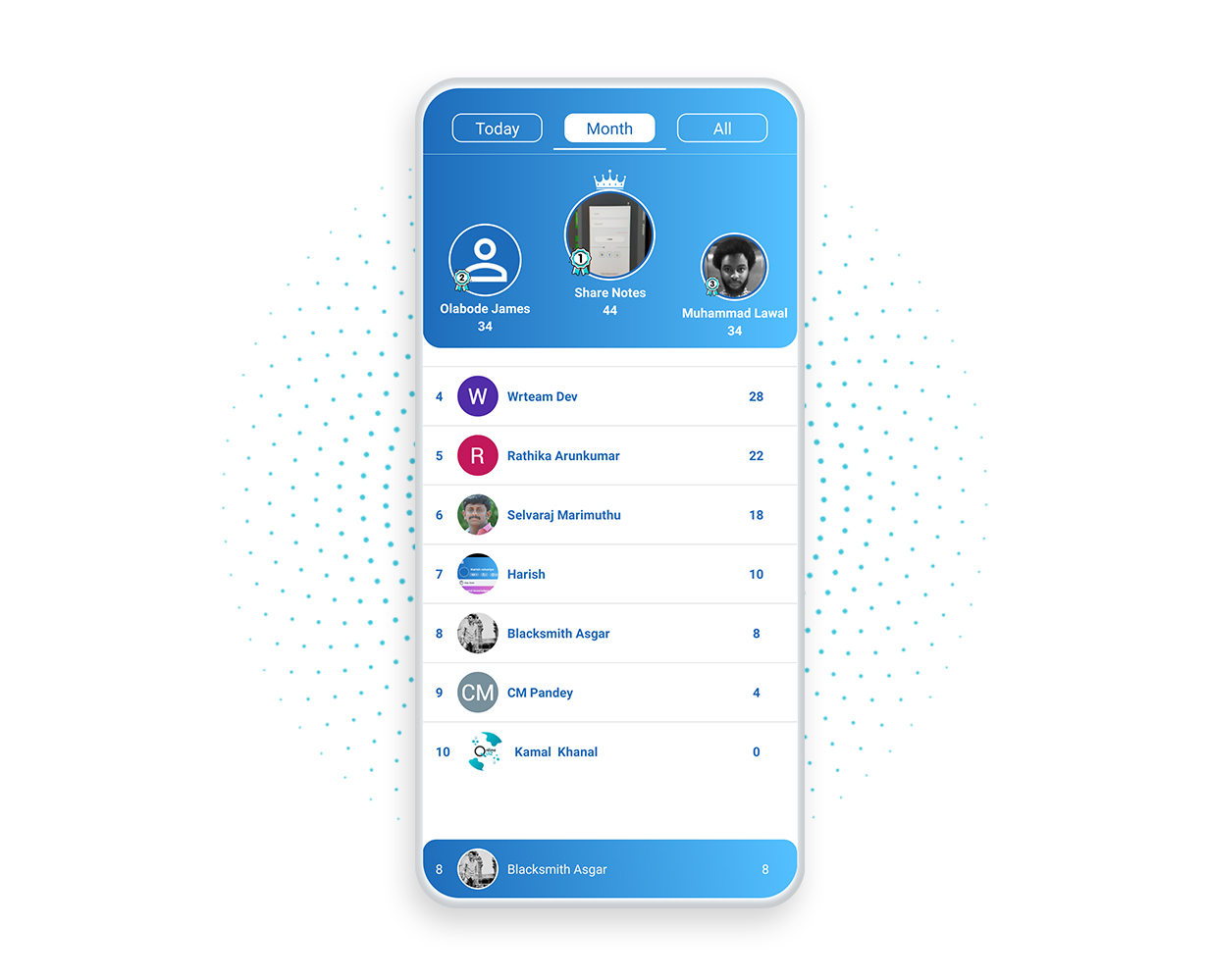 Other Screens
Apart from the above features, You will get this Beautiful App Screens as well.

Powerful Admin Panel
Powerful admin panel to manage all quiz Operations, Quiz Data, Users Statistics & Facts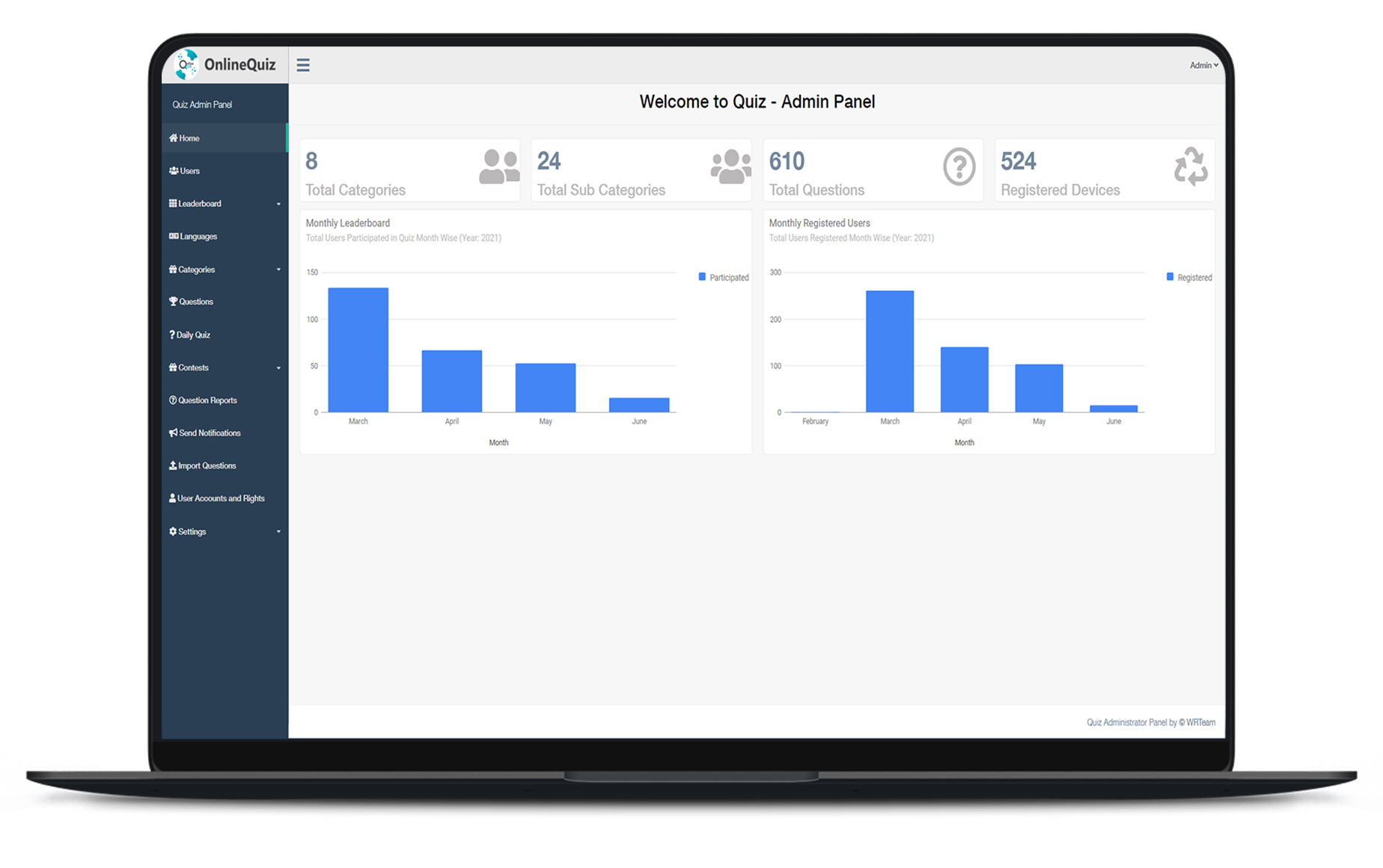 Manage Questions
You can create quiz data with all possible options like Category, Sub-Category, Language, True/False, etc.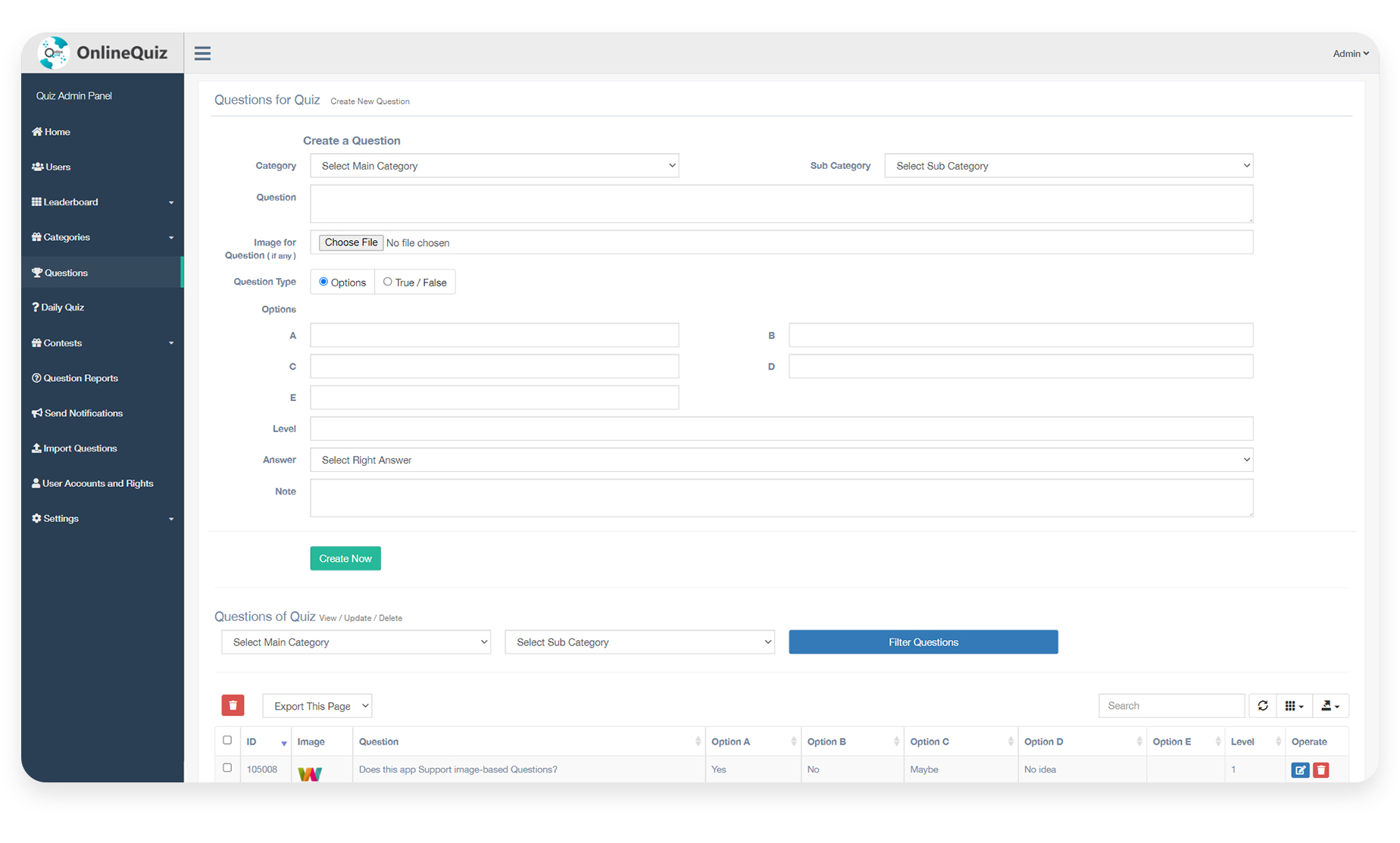 Daily Quiz
You can create a daily quiz based on day occasion from the existing database by using filter options by Searching Text, Category, Sub-Category & Language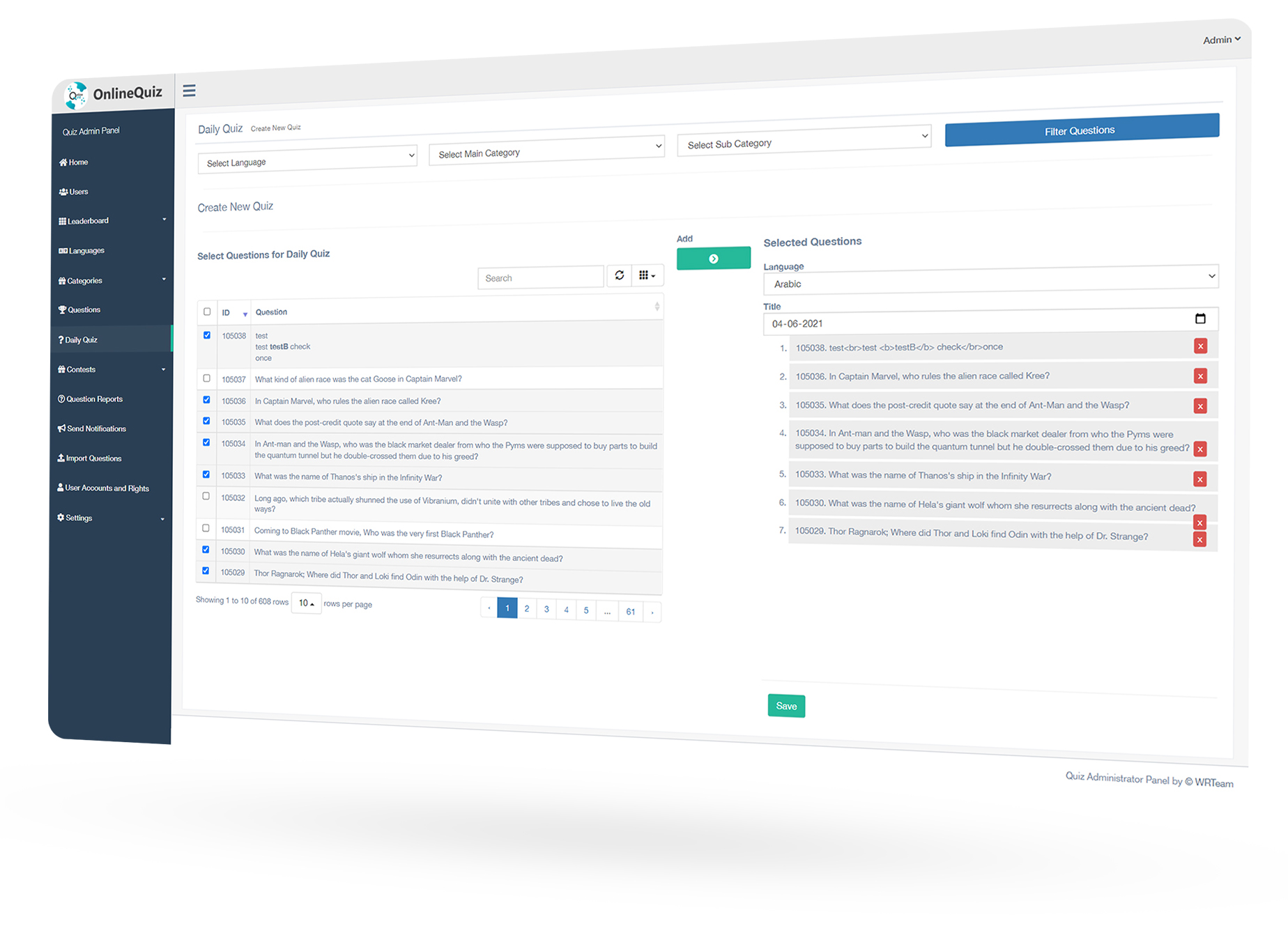 Contest
You can create and manage the Content with Image, Start / End Date, and Entry Fee Points With Winner Reward.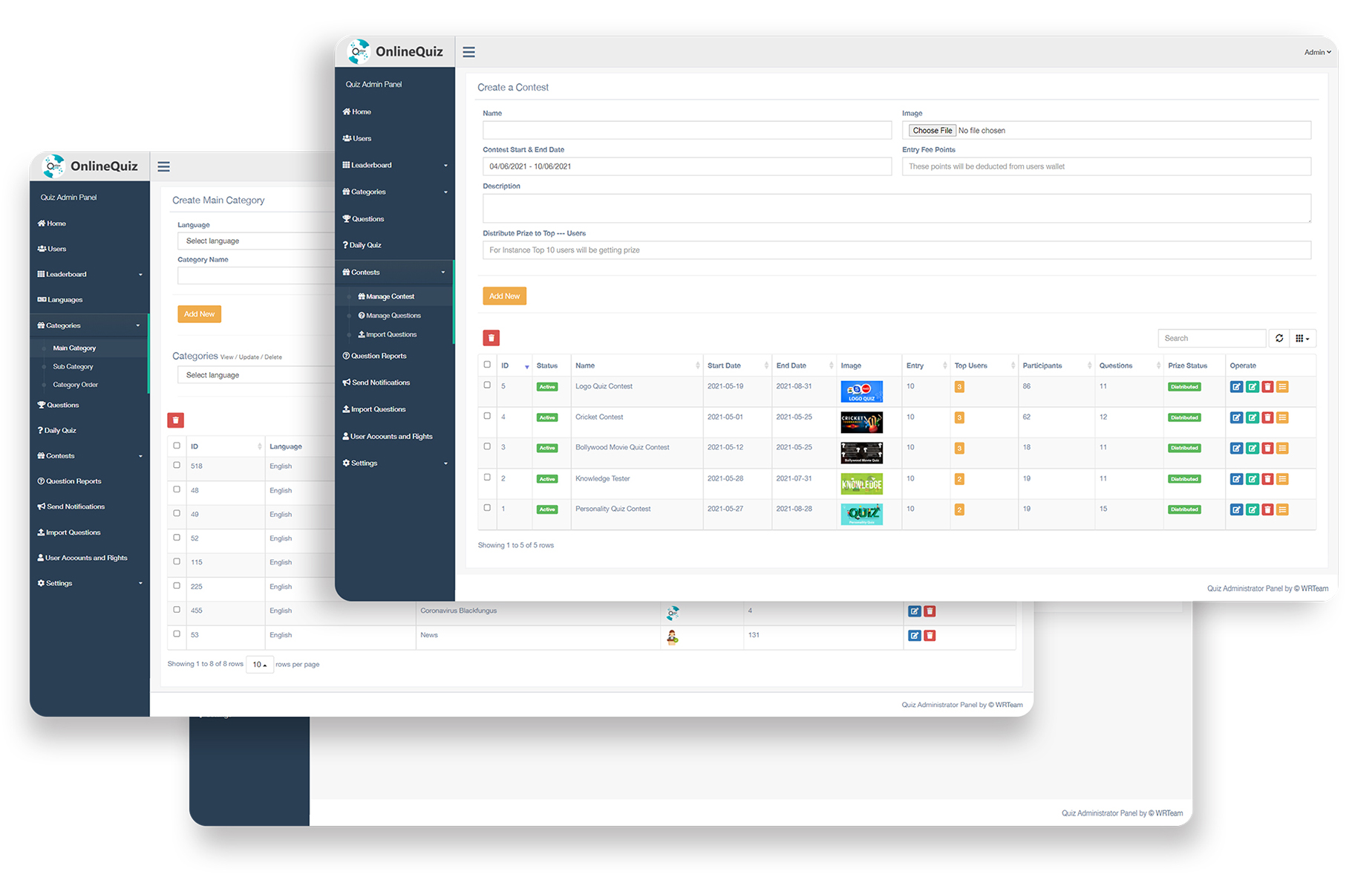 System Setting for App
To make it a more dynamic app you will get all possible Configuration Settings like to Enable / Disable Language Mode, Quiz Battle Setting, Option E Enable / Disable, Force Update App Enable / Disable, and many more.