As a professional trader, OnlineTrader is your No 1 solution for creating an investment management or pool trading platform, and multiple account management (MAM) platform. OnlineTrader makes it easy for you to run your own investment system within minutes, your users can integrate with MT4 easily for account management. It is a full responsive & dynamic investment Platform built with Laravel Framework.
Demo: https://bit.ly/3M6hacw

Patch and fix any bugs or broken content
Answer any questions you may have
Help get you setup and installed!
Provide excellent support with a fast response rate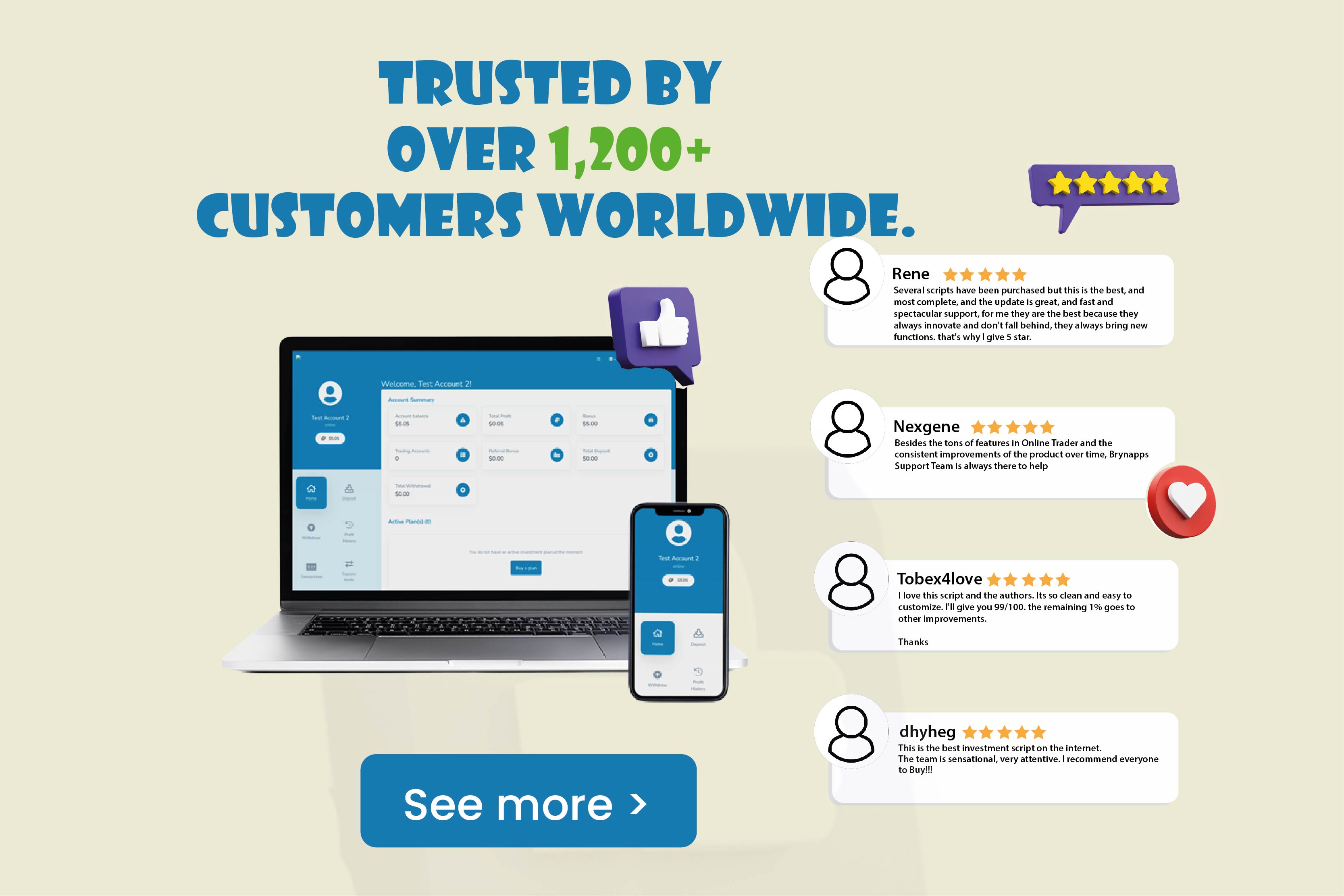 You can easily use our system with your preferred wordpress frontend: We can help with the connection.

More
Advance users management.
Fully responsive design.
Automatic top up to users account (Hourly, daily, weekly or monthly). As specified by admin
Manual top up also included
Stop ROI auto top up on users account on non working days (weekends or holidays)
Customers testimonials.
Withdrawal and deposit methods.
Secure Database with input escaping so no SQL Injection!
Protects against CSRF attacks!
Standard passwords encryption.
SEO friendly URLs.
Informative USER Panel.
Deposit history.
withdrawal history.
Earning history.
Smooth and proper navigation.
Admin specify system currency.
Admin send notification to users dashboard.
Advance system settings/control page.
Payment methods
CoinPayments automatic methods.
Bitcoin
Ethereum
Litecoin
Others
Credit card (Paystack)
Bank deposit / transfer
Credit card (stripe)
PayPal
Bitcoin (Manual)
Ethereum (Manual)
Other methods provided by admin