FluentCRM is a marketing automation plugin for WordPress. Generate leads, segment contacts, launch email campaigns or sequences and automate marketing automation like never before!
Demo: https://bit.ly/41RfJF9
Email Marketing Automation dedicated to WordPress, and you!
FluentCRM is a Self Hosted Email Marketing Automation Plugin for WordPress. Manage your leads and customers, email campaigns, automated email sequencing, learner and affiliate management, and monitor user activities and many more in one place; without ever having to leave your WordPress dashboard!
Complete marketing solution within WordPress
All the essential features you need to skyrocket your growth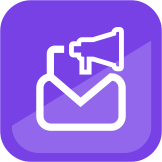 Email Campaign Management
Send or schedule one-off campaigns with ease. Get all the KPI metrics & Make data-driven post-campaign actions!
360° Contact Overview
From communications to purchase history, get your contact's profile in easy biteable sizes and have eyes everywhere!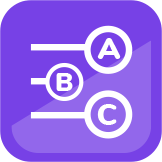 Smart Contact Segmentation
Categorize your users into different lists, tags, and deliver unique personalized emails your audience deserves!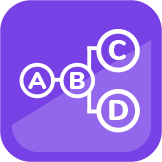 Email Sequencing
Onboard, engage, and nurture with your audience on a regular basis with accurate, personalized email sequences!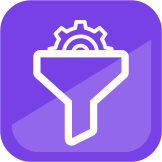 Email Marketing Automation
Capture leads, segment contacts, and automate your business with powerful email marketing automation!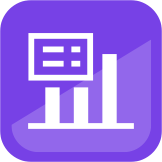 Granular Reporting
From campaign reports to in-depth automation reports, don't miss out on any action. View everything in one place!
30+ Integrations. Not Paid Add-ons!
FluentCRM automatically integrates with popular e-commerce, lead generation, membership, and LMS plugins without any add-ons. Connect your tools now and unlock unlimited automation possibilities!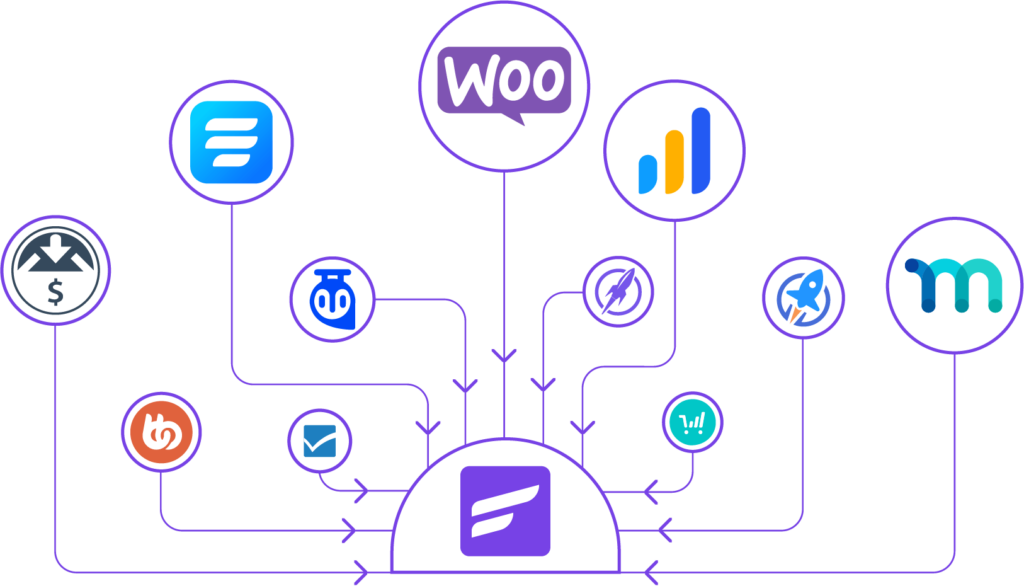 Automating your business has never been easier
Install FluentCRM and put your WordPress on autopilot in less than 15 minutes!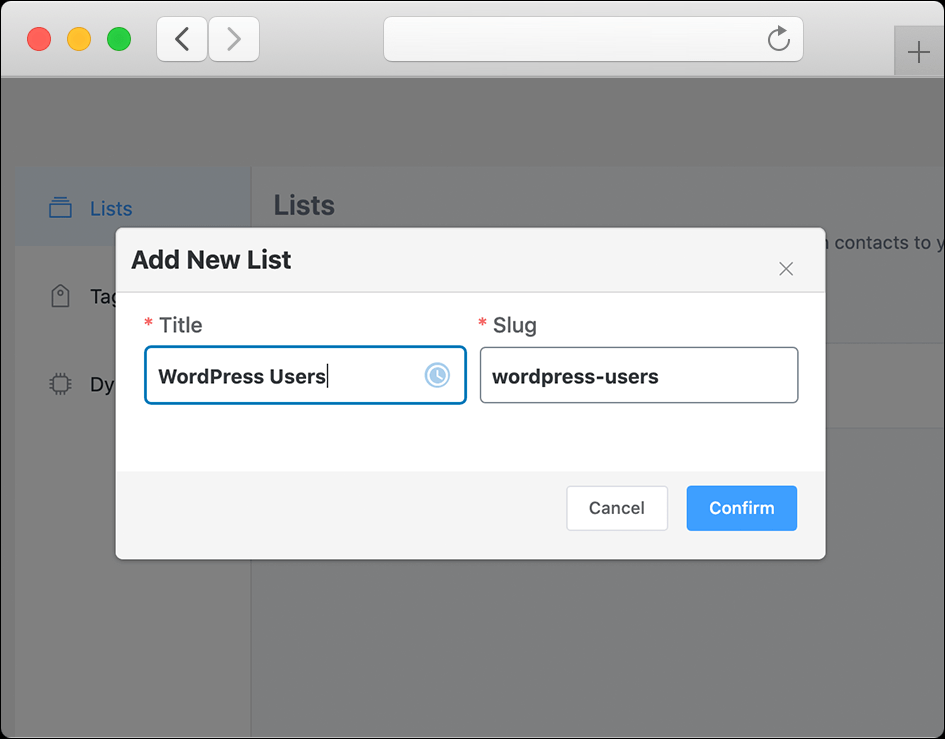 Create Contacts List
Import your existing WordPress users or upload it as a CSV file. You can also create fresh lists and add users automatically. Select the trigger that will add a new user to a list. These triggers can be simple WordPress signup, Easy Digital Downloads/WooCommerce purchase, LMS subscription/course completion, or simple newsletter signup via WordPress forms. Set the conditions and FluentCRM will start adding users to appropriate lists automatically.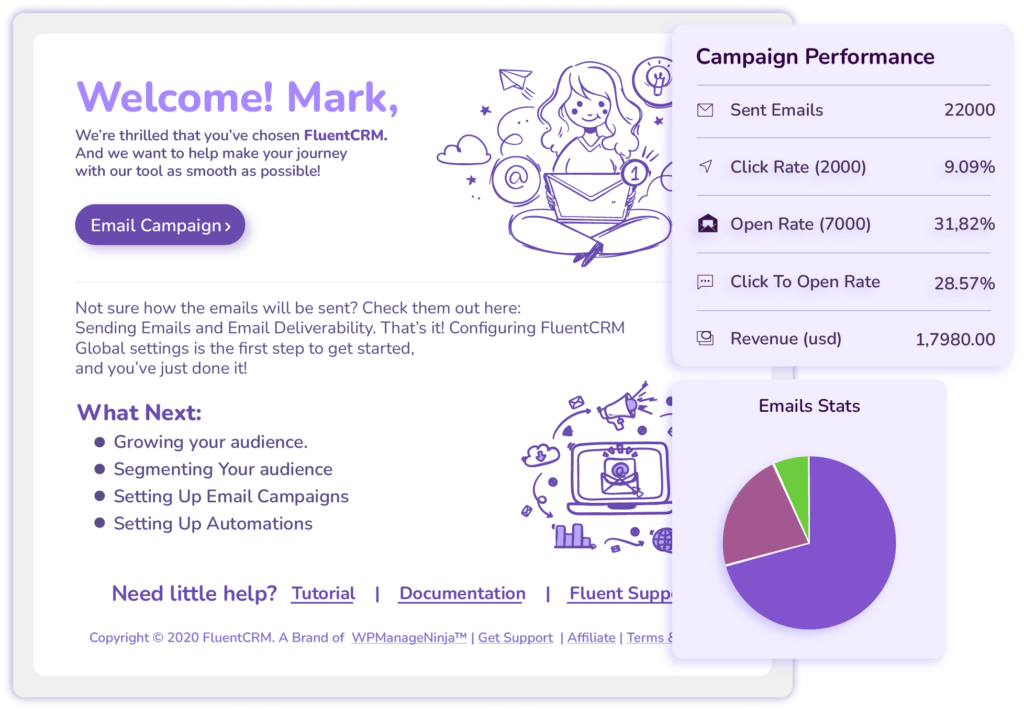 Send Emails
Sending bulk emails has never been easier! Create an email campaign, compose a fresh one or select one from your saved templates. You may want to A/B test your subject lines or play with the preheader, we've got you covered! Compose the email body. Our shortcodes and design templates will come in handy. Set the UTM parameters for further tracking if you need. Send emails to a recipient list, exclude some if you need. Don't forget to send a test email and preview the settings before sending out or scheduling the campaign!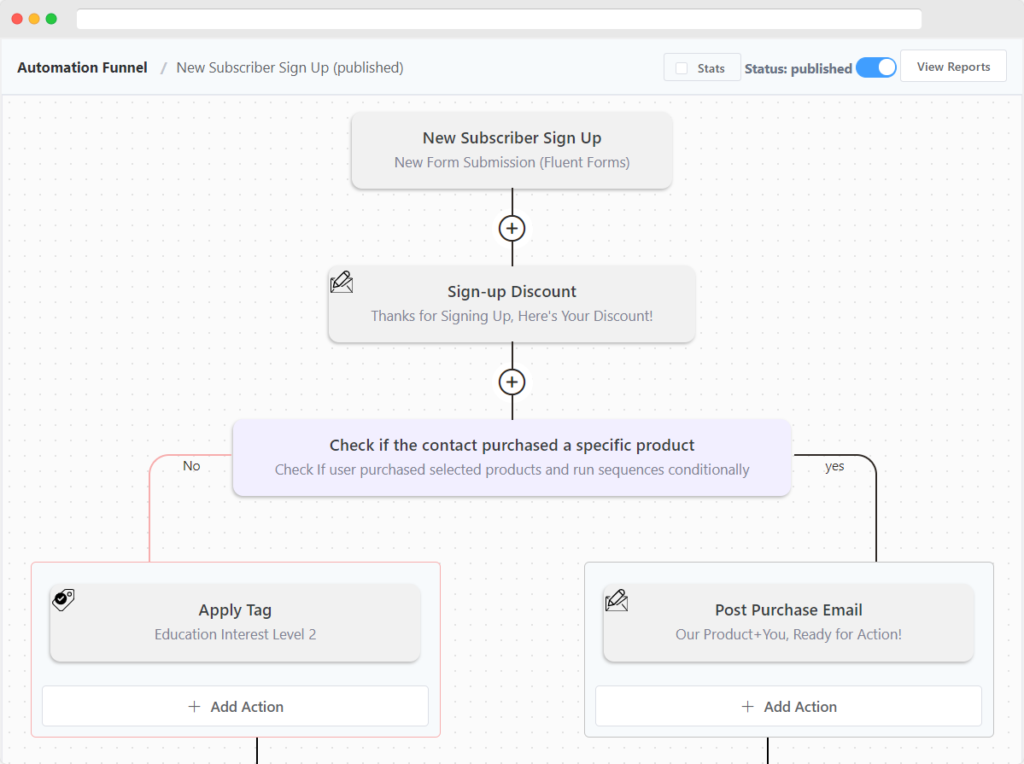 Set Automated Funnels and Sequenced Emails
Manually sending out emails every day or week can be a tedious task. Why go through the hassle when you can set up an automated email funnel and focus on your other tasks? With FluentCRM, you can send bulk emails to your users automatically based on their actions (newsletter subscription, form submission, EDD/WooCommerce purchase, LMS subscription or course completion, etc.) Once set, FluentCRM will keep sending out bulk emails based on the actions, conditions, and intervals you set.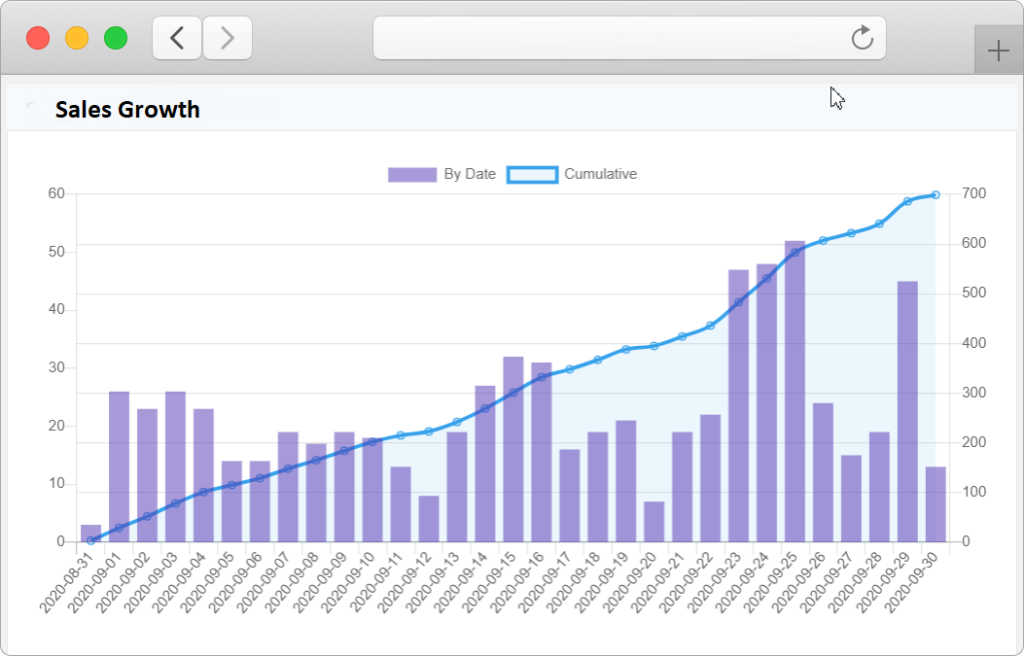 Turn Leads into Customers
Done with the automation setup? Now it's time to get paid and make the funnel even more efficient! With FluentCRM's in-detailed reporting feature, you'll be able to monitor how your different subject lines are performing in A/B testing, which links are getting better CTRs and which ones are underperforming. Not just that, you can view which contacts aren't opening your emails using the powerful "Dynamic Segments" option and send them more attractive offers to help them convert from leads to paying customers.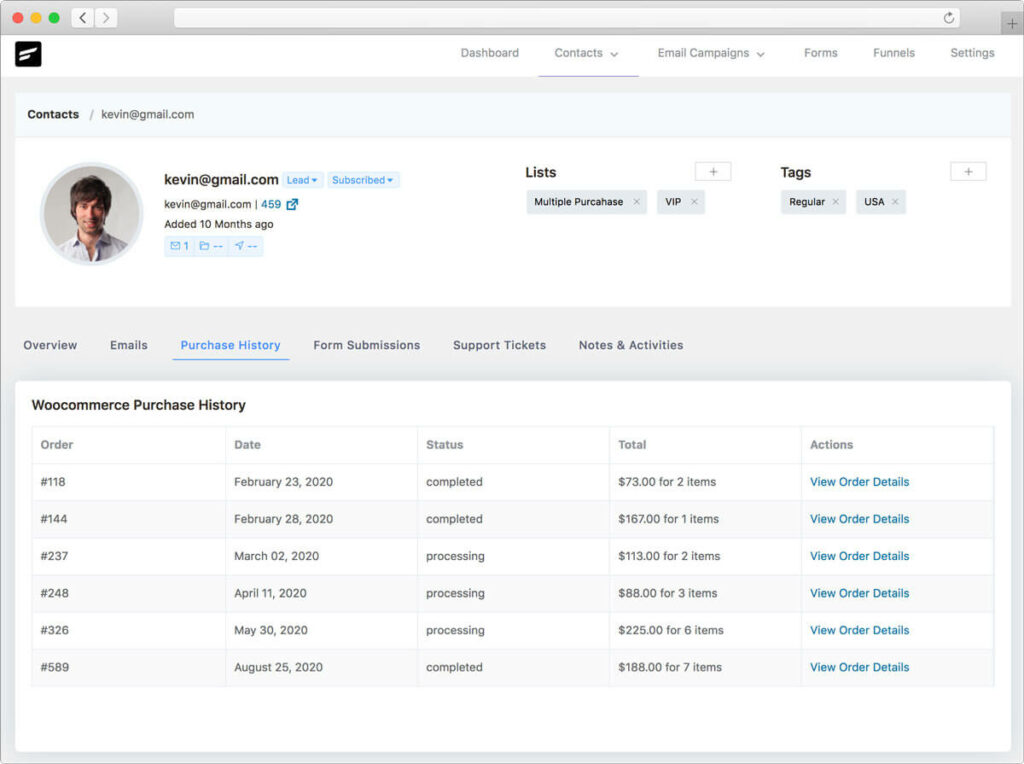 Why Sell Once When You Can Upsell?
FluentCRM is designed in such a way, it enables you to set on a journey of a lifetime with your users. With the powerful features this tool offers, you can create multiple sales funnels which will eventually help you sell more products/services/courses to your already existing customers. Whenever a user or customer reaches the final stage of your sales funnels, you can use that signal as a trigger to add that user to another funnel. And that will help your users make informed decisions and purchase more from you!