Blog Designer is an effective and user friendly way to beautify your blog pages on your websites. It's very popular plugin for website's WordPress blog to attract more clients as well as more blog visitors. Blog Designer makes your blog section more intuitive with no coding skill. It's very easy to manage for beginners to website developers.

Demo: https://bit.ly/3gKtrUV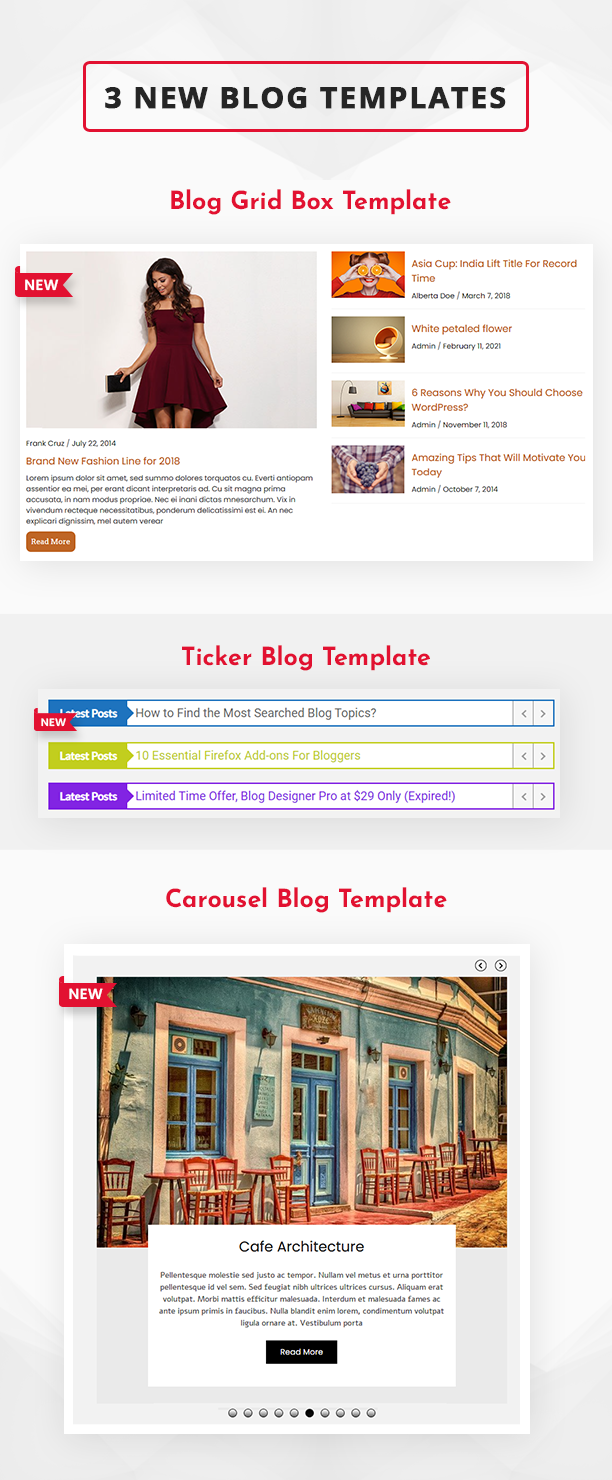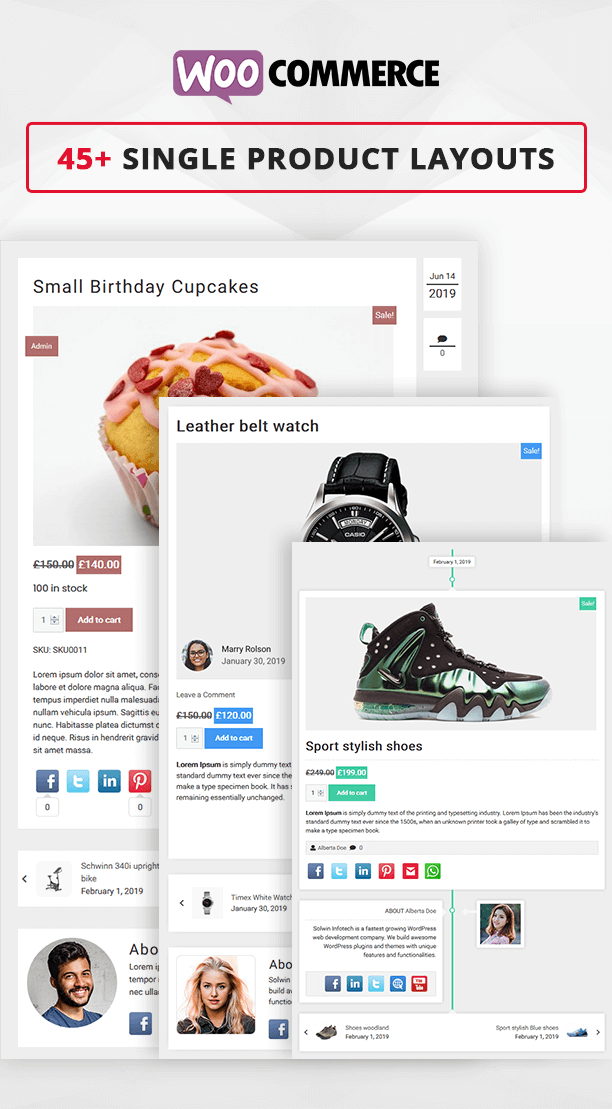 Blog Designer PRO WordPress Plugin
Blog Designer is an effective and user friendly way to beautify your blog pages on your websites. It's very popular plugin for website's WordPress blog to attract more clients as well as more blog visitors. Blog Designer makes your blog section more intuitive with no coding skill. It's very easy to manage for beginners to website developers.
Blog designer plugin bundled with precisely designed 50 templates for various category and we will keep adding more in future version.
If you are looking for category/tag archive design then Blog Designer is best solution for you that you never seen above.
Every single blog template contains numbers of options to manage your blog style and design like colors, font-style, font-family, etc.
Where Blog Designer Pro plugin is useful?
Blog Designer plugin useful for all WordPress websites. Below is an one small list for which purposes you can start use of Blog Designer WordPress plugin.
Blogging Website
New section of website.
Business & Technology idea sharing
Your company story (timeline)
Event summary showcase (timeline)
My achievements (timeline)
Author biography (timeline)
Company new product updates
Step by step tutorial guideline
Fashion blog website
Latest trend blog
Business & Entrepreneurship Blogs
NGO website to share news/update
Personal blog Site
Portfolio Presentation (Grid)
Showcase post with slideshow (slider)
To display different category post with different design
Ecommerce website