Billar is a modern invoice management system where you can manage your bills and payments easily. It's good looking invoices can represent you as more professional to your customers. You can send invoices to your customers and get paid online.
Demo: https://bit.ly/3SghDtv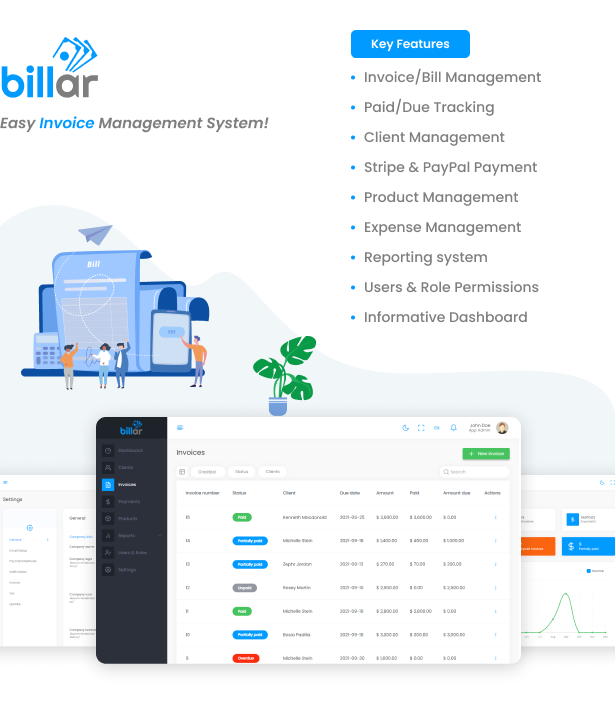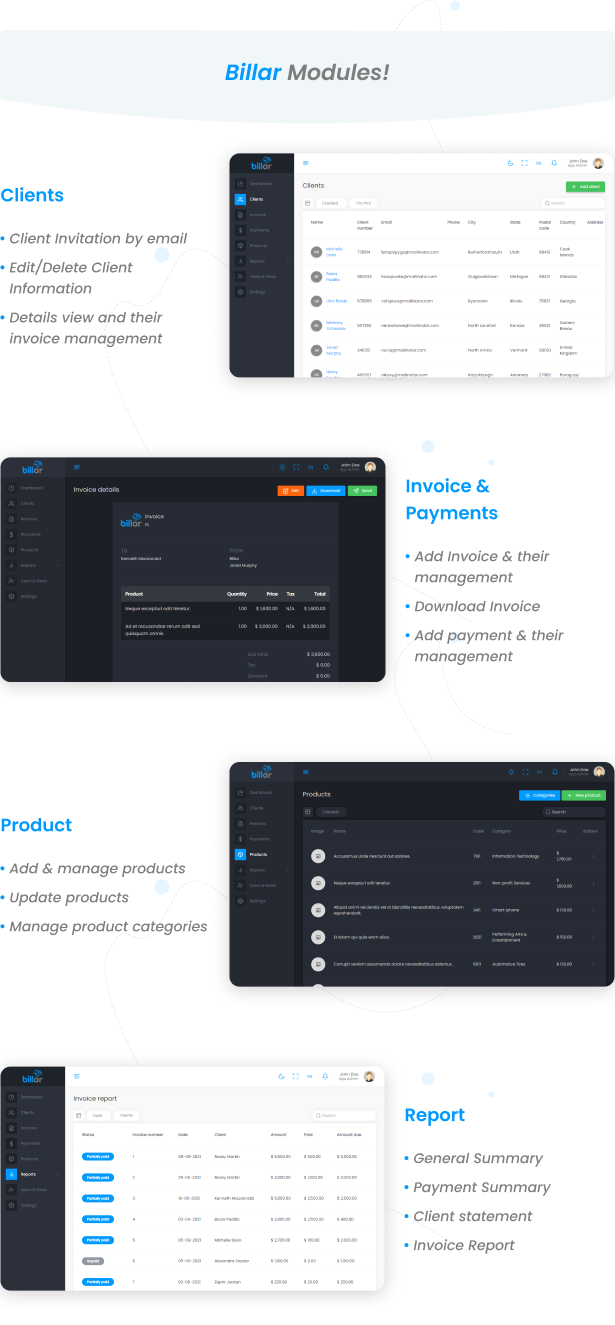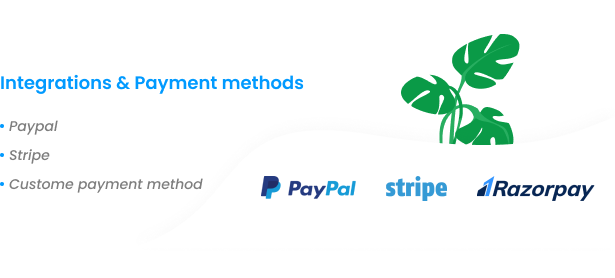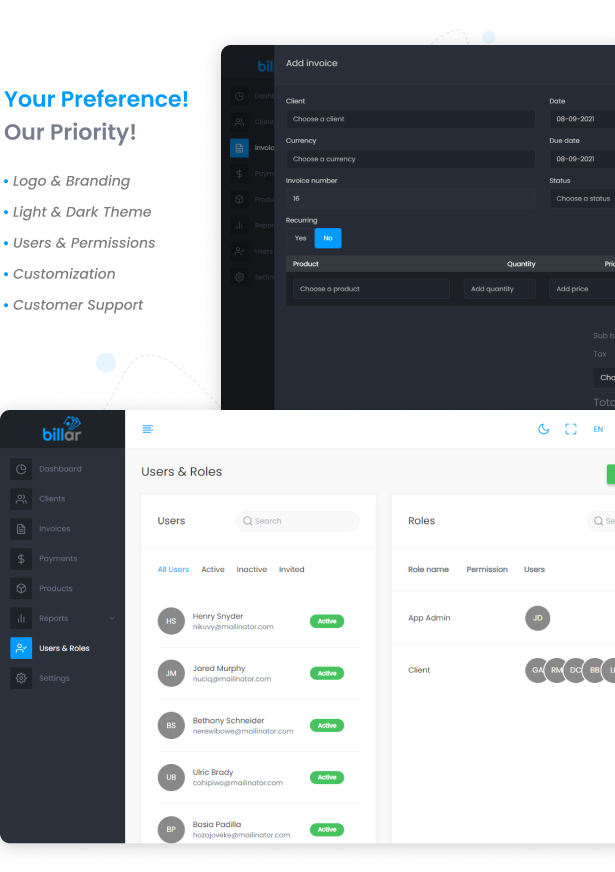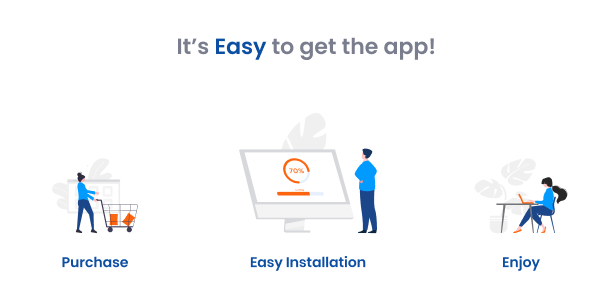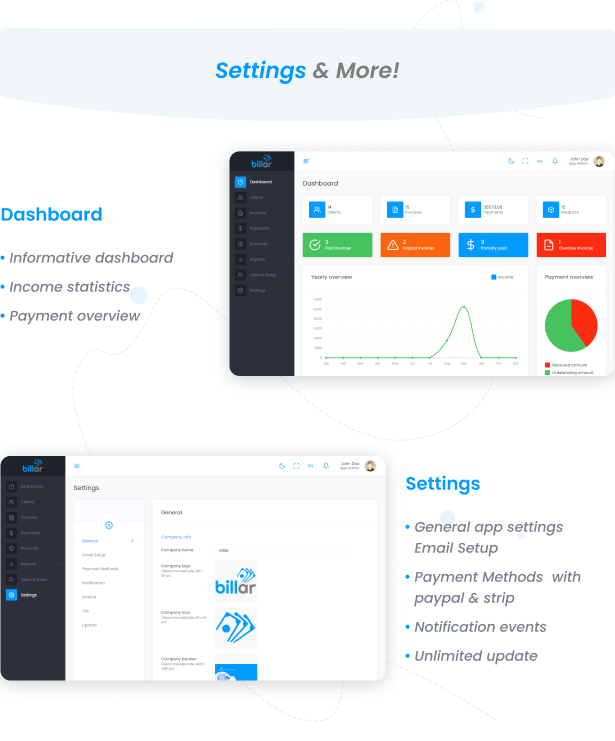 Feature Description
# Informative dashboard
Displays the Summary of all information in one singular view.

# Client Managements
Adding Clients and creating accounts for individual clients/organizations to keep track of the invoice and payments history.

# Expense Managements
Add all types of expenses to the app and track your expense details.

# Invoicing
Creating invoices/Generating Bills and sending via email. Give reminders daily if the bills are pending. You can use the app for making payment against the generated invoices

# Recurring Invoicing
Generate and Autosend the recurred invoice to the client (Monthly/Quarterly/Semi-Annually/Annually)

# Product Managements
You are able to add products/Services according to their category.

# Reports
See different reports to learn about your client and their payment status at a glance

# Managing User & Roles
Easy way to manage users and roll Permission for the employees.

# App Settings
Manage settings for the payday app.