AffiliateWP has complete integration with all major WordPress ecommerce and membership plugins. AffiliateWP tracks affiliate referrals reliably, even on servers with aggressive caching. AffiliateWP looks, and feels like it's part of WordPress. Have an unlimited number of affiliates actively promoting your products and services. Affiliates can easily see how much they have earned, how much is awaiting payment, and even how their referral URLs have done over time…
Demo: https://bit.ly/3H3hQ0y
The Best WordPress Affiliate Management Plugin
Join 30,000+ Smart Business Owners Who Use The #1 Affiliate Plugin for WordPress and WooCommerce to Grow Their Revenue!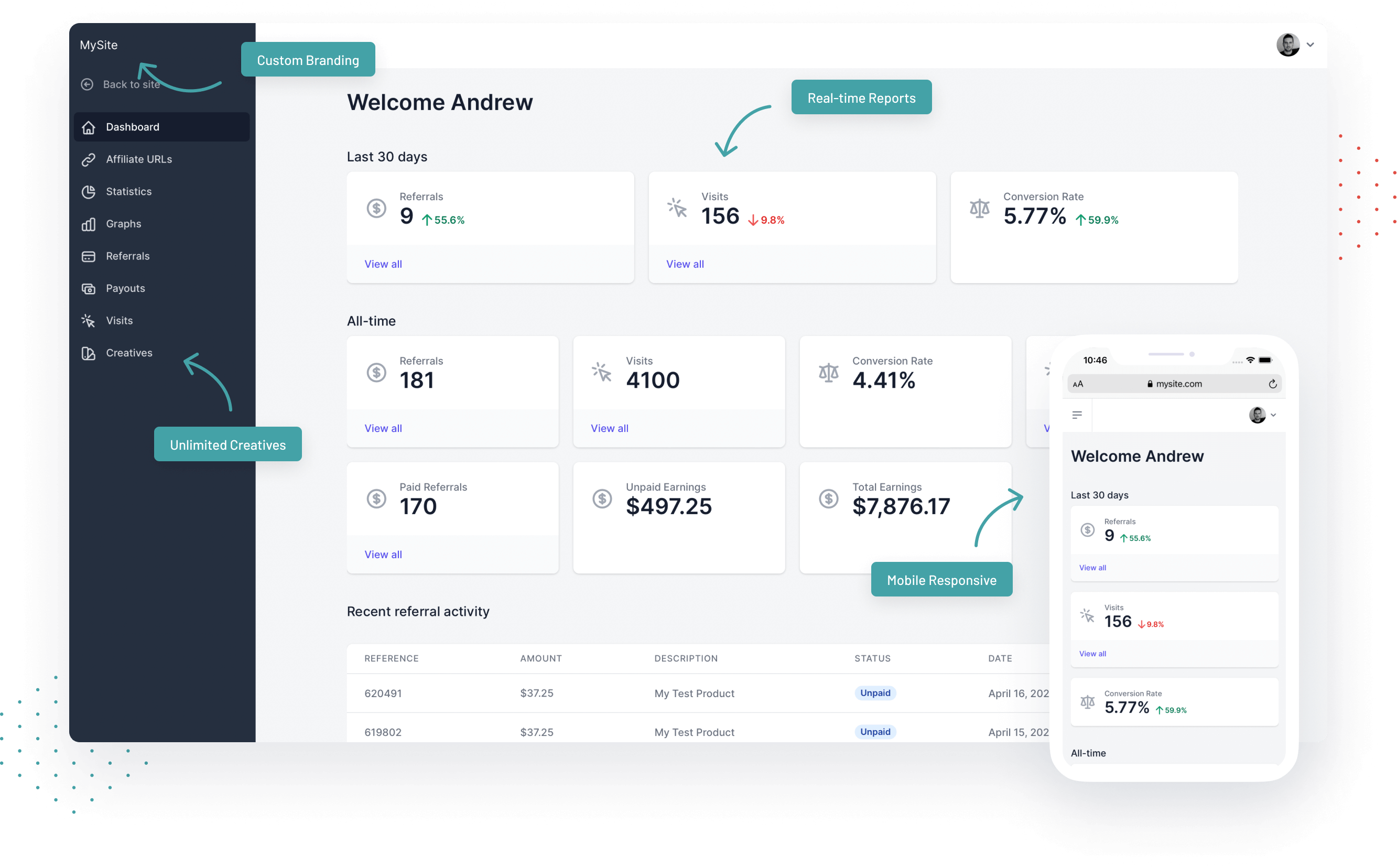 Finally, a WordPress Affiliate Plugin that's Easy and Powerful
AffiliateWP is the best self-hosted WordPress affiliate program plugin. Here are the features that make AffiliateWP the most powerful and user-friendly WordPress Affiliate Tracking software in the market.
Easy Setup
Easily launch your affiliate program with our 1-click integration for WooCommerce + 28 other eCommerce and form plugins.
Advanced Affiliate Tracking
Reliably track referral links, affiliate coupon codes, custom landing pages, cross-domain promotions, direct link tracking, and more.
Powerful Affiliate Management
We make affiliate management effortless. Customize affiliate registration, onboarding, approval process, payouts, and more.
Detailed Affiliate Reports
Get detailed affiliate reports to see what's working and what's not, so you can grow your affiliate program and get more sales.
1-Click Payouts
Easily pay all your affiliates with a single click using Stripe or PayPal. Helps save you a few hours each month.
Custom Affiliate Dashboard
Custom branded affiliate dashboard that shows your affiliates all the important information they need to succeed.
Smart Commission Rules
Setup commission structure that works for your business. Includes one-time, recurring, tiered, lifetime, & personalized commissions.
Unlimited Creatives
Create unique referral links, affiliate banners, affiliate coupons, custom affiliate landing pages, affiliate QR codes, and more.
Affiliate Growth Tools
Maximize your affiliate program with our growth tools including email marketing, affiliate leaderboard for contests, and more.
Fully Customizable
AffiliateWP is built to adapt to your workflow. You can customize everything with hooks, filters, templates, and REST API.
Smart Fraud Detection
Our smart fraud detection technology helps you avoid revenue loss by detecting & preventing affiliate fraud.
Fully Internationalized
Launch an affiliate program in your language. AffiliateWP is used by businesses worldwide. Supports over 30 languages.
Top 7 Reasons Why 30,000+ Users ❤️ AffiliateWP
AffiliateWP is the perfect WordPress affiliate tracking software for YOU. Here's why over 30,000+ smart business owners, marketers, and web developers love our WordPress affiliate plugin, and you will too!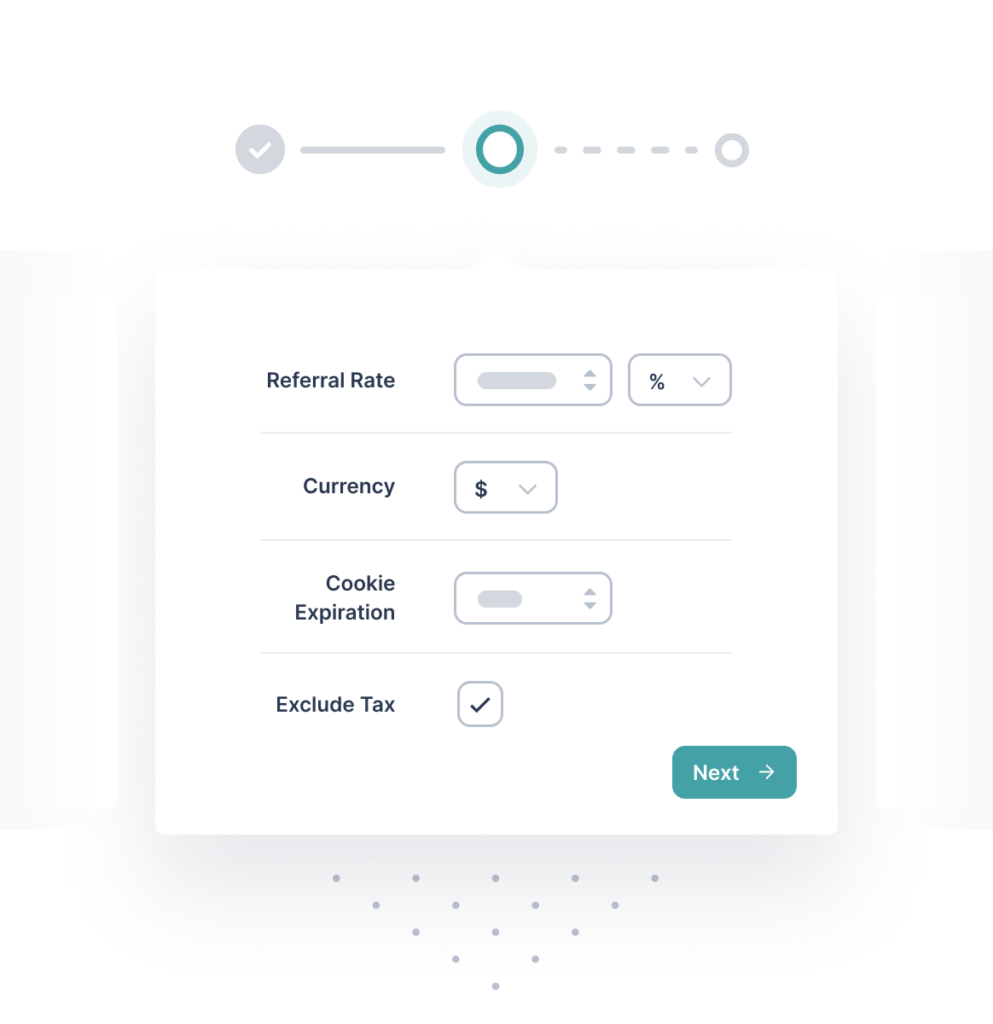 Easily Launch an Affiliate Program in WordPress (without any code)
AffiliateWP makes it easy to launch an affiliate program in WordPress within 10 minutes.
You can customize every aspect of your affiliate program including registration, onboarding, commissions, creatives, and more.
1-Click Integration with Your Favorite WordPress Ecommerce Plugins
AffiliateWP makes it easy to track referrals from your favorite WordPress eCommerce, membership, form, and payment plugins.
Integrations include: WooCommerce, Easy Digital Downloads, MemberPress, Gravity Forms, WPForms, and 20+ others.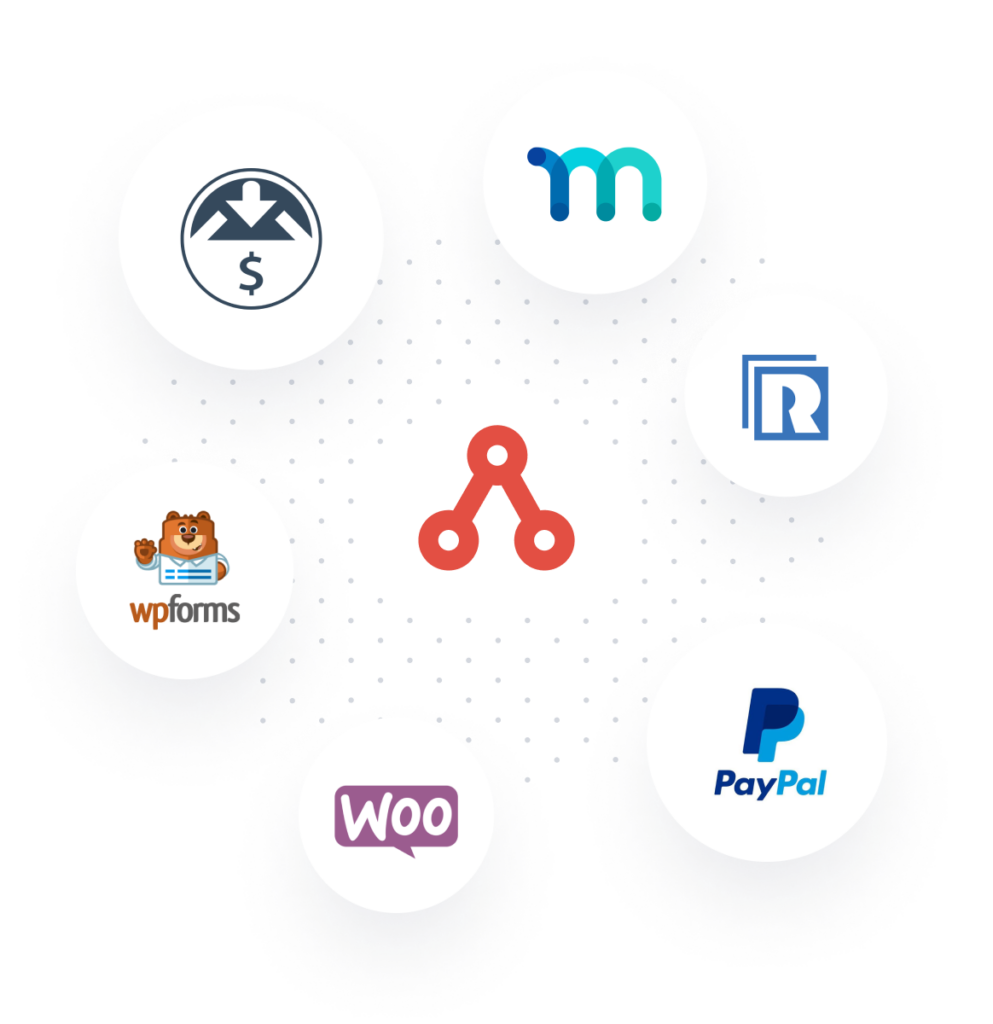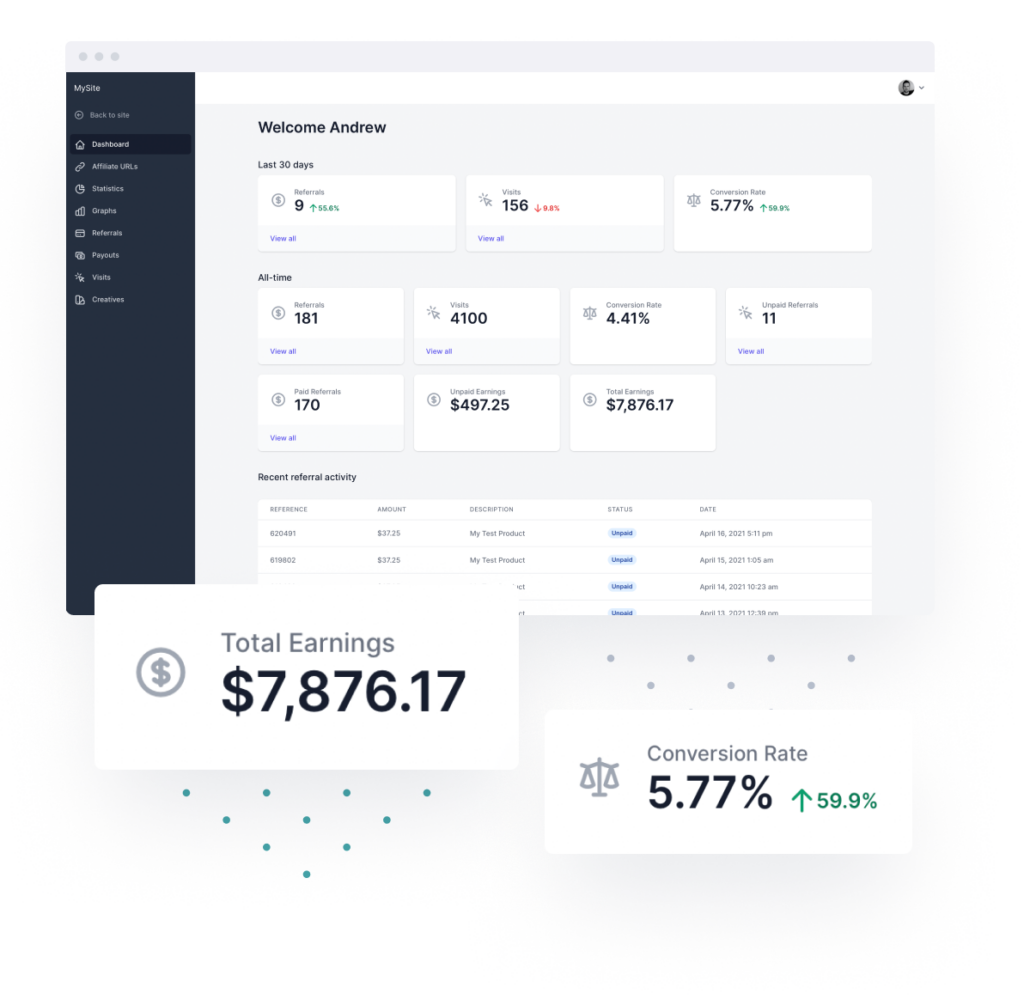 Fully Customizable Affiliate Dashboard and Reporting
Create a personalized affiliate experience with a beautiful dashboard that keeps your affiliate informed and motivated.
Unlike other SaaS affiliate tracking software, AffiliateWP dashboard can be completely customized to match your brand. Simply put, create a white-label affiliate dashboard.
Save Time with Effortless Affiliate Management and 1-click Payouts
AffiliateWP makes it effortless to manage the daily operations of your affiliate program, so you can spend more time focusing on growing your business.
We make it easy to manage affiliates, send payouts with 1-click, view performance, and more.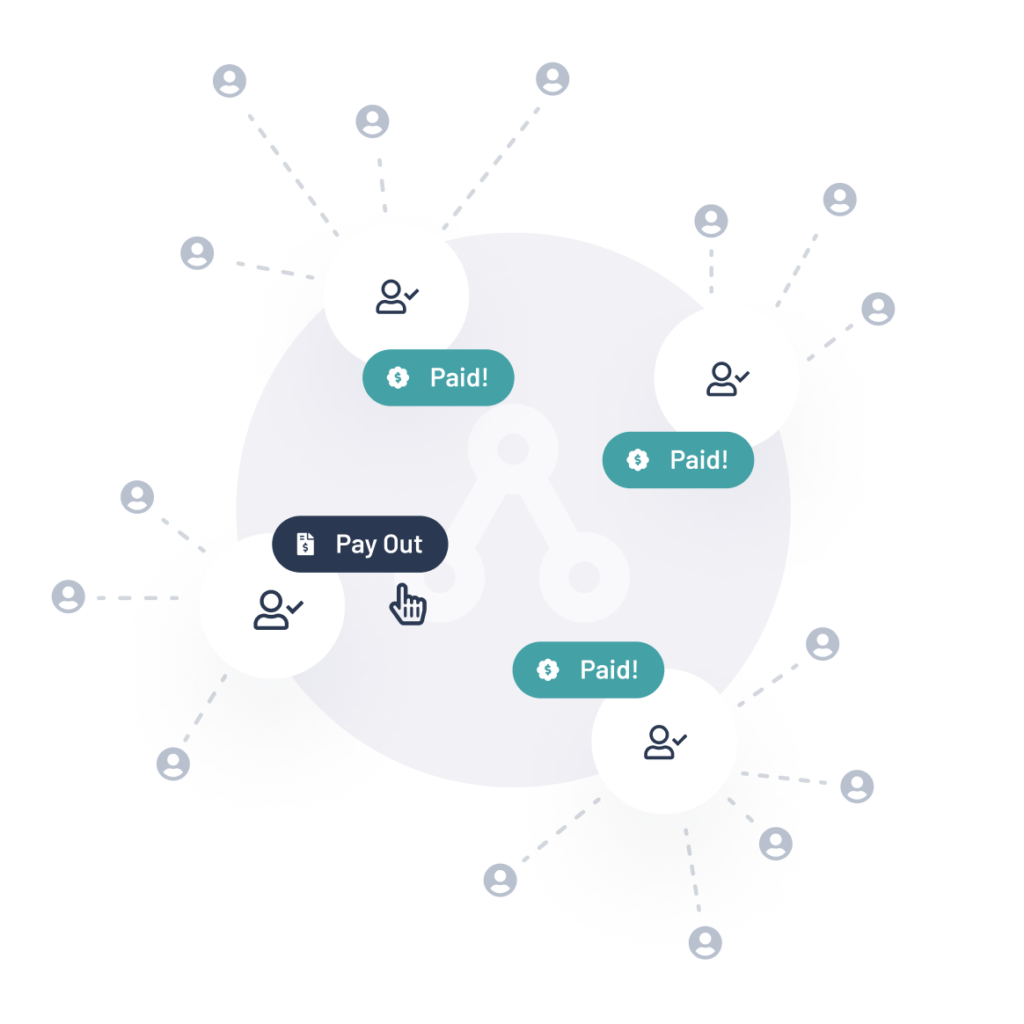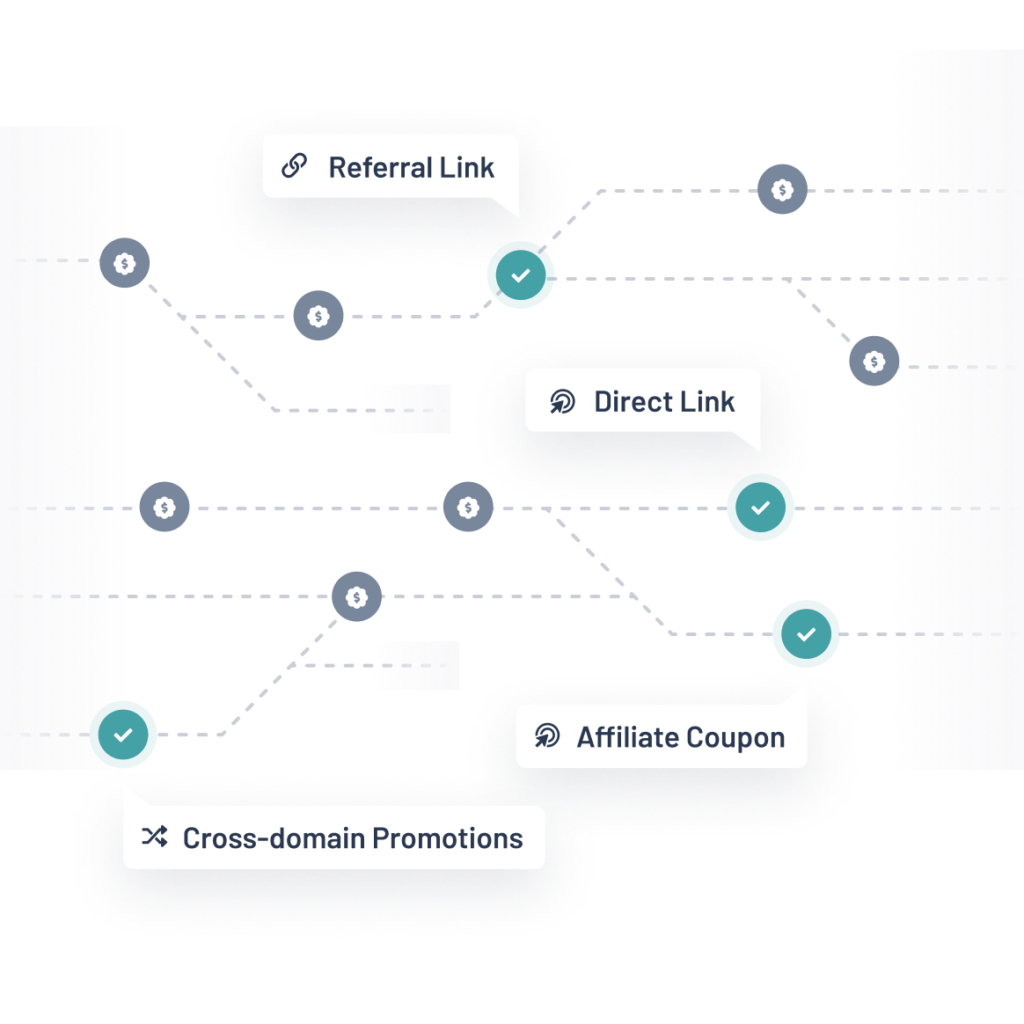 Advanced Affiliate Tracking that's Both Reliable and Privacy Compliant
We make it easy to accurately track individual referral links, affiliate coupon codes, custom affiliate landing pages, cross-domain promotions, direct links, and more.
Because AffiliateWP is a self-hosted affiliate tracking software, it bypasses most ad-blockers and is privacy compliant since no 3rd party cookies are stored.
All the Powerful Affiliate Growth Tools that You Need to Succeed
From affiliate leaderboard contests, to automatic registration for customers, to affiliate QR codes, we have all the affiliate growth tools you need to succeed.
We built AffiliateWP to grow our own eCommerce and membership site businesses, so we're constantly adding new growth tools.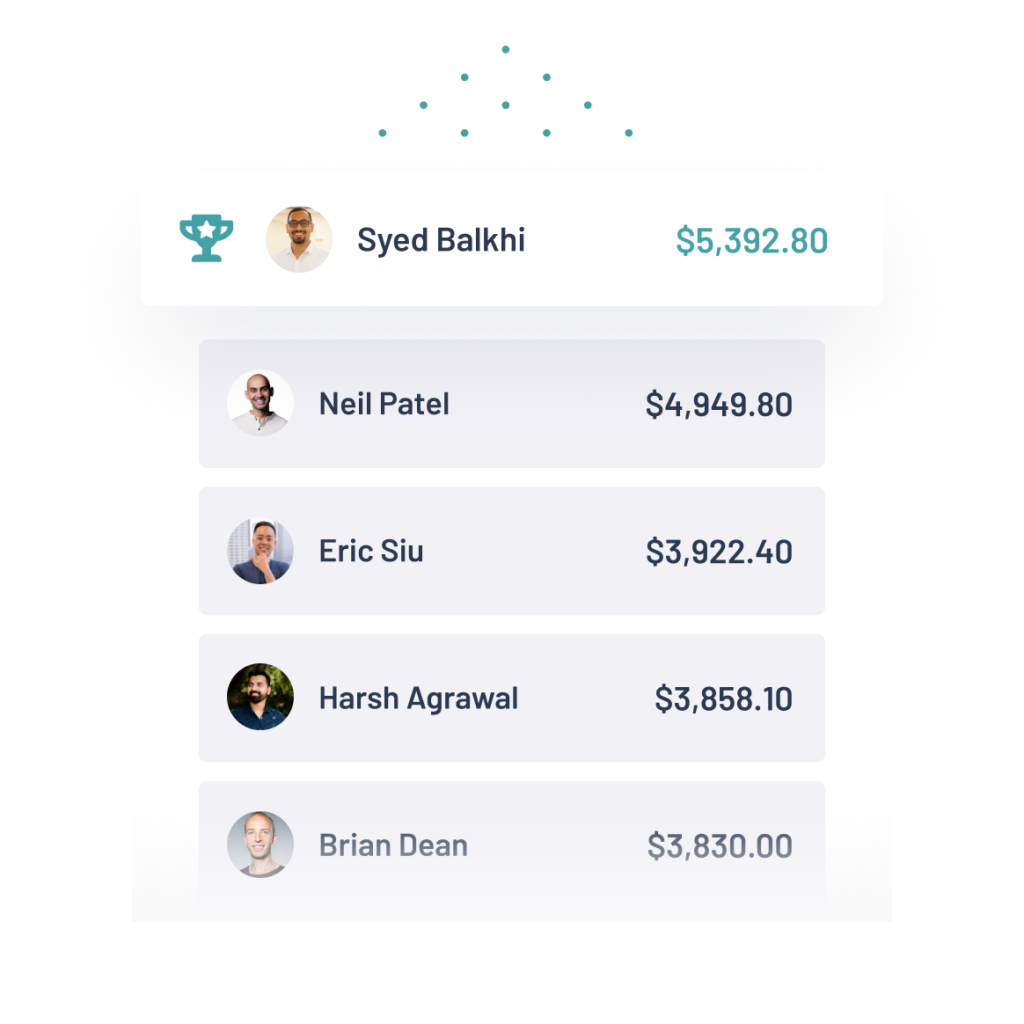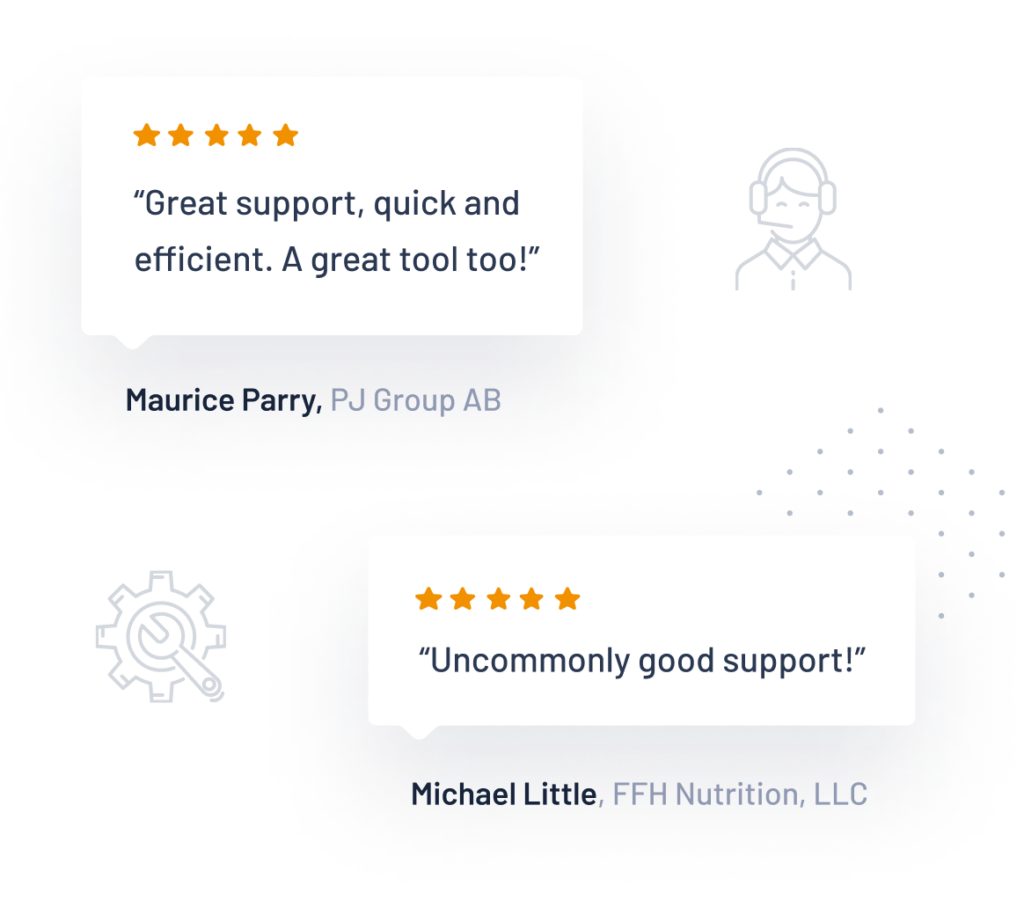 Always Reliable + Exceptional Customer Support
AffiliateWP is always working away in the background to track links and grow your business. It's incredibly reliable, but if you do need help, then we're always on hand.
We're known for our world-class support, and we're here to answer any questions you might have.